The Corsair company is strengthening service to France from overseas
by opening 3 new direct lines connecting Pointe-à-Pitre to Bordeaux and Lyon and Fort-de-France to Nantes in December 2021.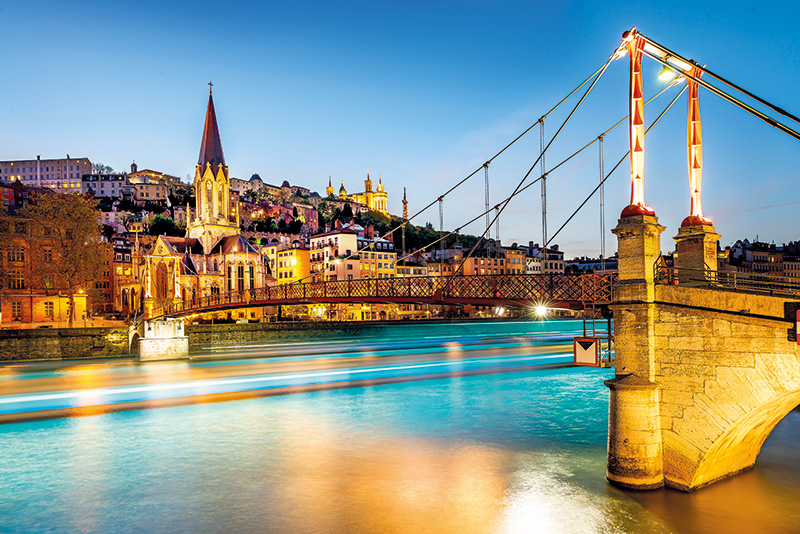 New opportunities are emerging for Guadeloupe and Martinique with Corsair's opening direct lines connecting the two islands to 3 major cities in France: Bordeaux, Nantes and Lyon. The opportunity for tourism professionals to conquer new markets and attract more tourists.
BORDEAUX AND LYON CONNECT TO GUADELOUPE ~ From Guadeloupe, West Indians will have the opportunity to take a direct flight to Bordeaux and its tourist spots in Nouvelle Aquitaine from December 19, 2021, as well as to Lyon and its winter sports resorts in the Auvergne Rhône Alpes region from December 17, 2021. «This is excellent news which follows from the work of the airport and airlines to diversify and strengthen the offer to our territory. Corsair is a long-standing partner of Guadeloupe Pôle Caraïbes Airport and we are very pleased to note that its takeover by new shareholders is the opportunity to develop its range of destinations," underlines Alain Bièvre, Chairman of the Guadeloupe Caribbean Pole's Management Board.
AND RECIPROCALLY ~ Committed alongside the Guadeloupe Islands Tourism Committee and in close collaboration with Guadeloupe Pôle Caraïbes Airport, Corsair wishes to support the economic and tourist development of the overseas territories. "Our ambition is to offer the inhabitants of the Nouvelle Aquitaine and Auvergne Rhône Alpes regions direct access to overseas destinations. We will facilitate the development of tourist as well as family and business exchanges between the overseas and France,» declares Pascal de Izaguirre, CEO of the company. Corsair is therefore resolutely pursuing the intensification of its services to the Overseas Territories in order to offer "an even better choice to its customers from overseas and mainland France."
MARTINIQUE AND THE NANTES AREA ~ In Martinique, flights from and to Nantes will begin in December the 16th 2021. «We are delighted to have a new link to metropolitan France, which fits perfectly into our airport's destination offer development strategy,» said Frantz Thodiard, Chairman of the Management Board of SAMAC. Martinicans will be able to enjoy the historical and artistic wealth of the city of Nantes and discover the great heritage of the Pays de la Loire. As for Ligériens they will have access to the charming assets of Martinique. "This line is already a success. In order to meet demand, we have added a second weekly link between Nantes and Fort- de-France," adds Pascal de Izaguirre. As a destination, Martinique, like Guadeloupe, is Europe's gateway to the Caribbean and the Americas and offers guarantees to airlines, particularly in terms of infrastructures and security within European standards which encourage operators to offer more connections.
CORSAIR EN BREF
– French regular long-haul airline – 970 employees – 1.2 million passengers per year – Regularly-scheduled flights between Paris and the Caribbean (Guadeloupe, Martinique and Dominican Republic), the Indian Ocean (Reunion, Mauritius, Mayotte), Africa (Ivory Coast) and Canada (Montreal).
MORE:
www.flycorsair.com
Phone: 0 173 323 025 (standard rate number)