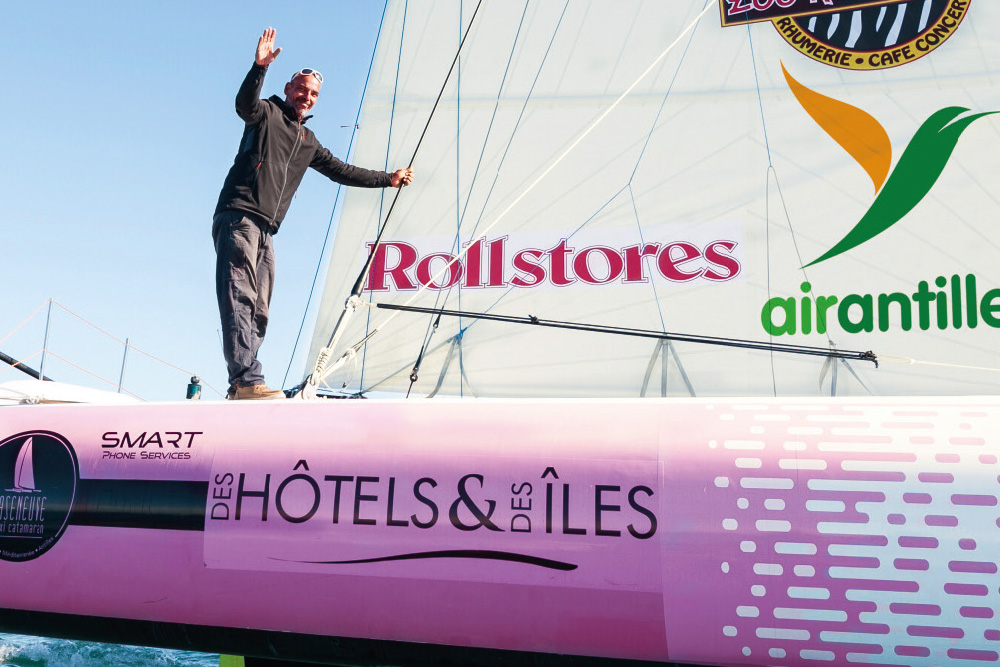 Sailor David Ducosson will be ready to set sail in the Route du Rhum on November 6, 2022 in Saint Malo.  We met with him during his final preparatory phase, which was like a race before the race!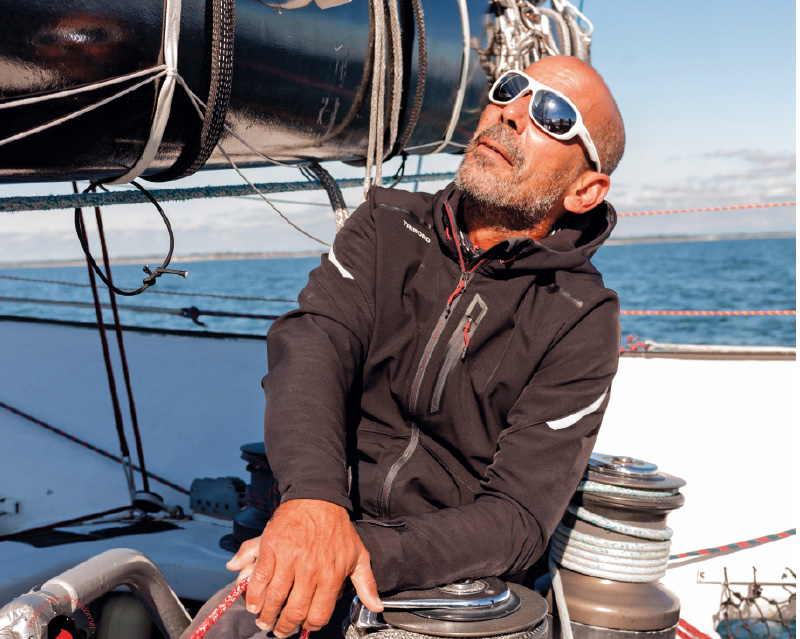 OnAir – The Route du Rhum Destination Guadeloupe is quite an adventure. How are you getting ready for your second experience in this legendary race?
David Ducosson – For one thing, I am making it a more personal adventure. I bought my boat this time. I want to complete the circle and sail home to Guadeloupe, and not end with disappointment as in 2018 when I was forced to abandon the race due to technical problems caused by bad weather conditions. In addition to my physical preparation, I try to be on the water as much as possible. I surf and I sail on a traditional boat with Team Contact Assurance led by François Guibourdin, president of the nautical center in St François. It's good athletic exercise. The boats are physically challenging and not easy to handle. It builds your abs! And the ambiance is superb aboard. 
OA – You mentioned your boat… can you tell us about it?
DD – My boat is called Trilogic, and it's a 15-meter trimaran built in 2003. It has a good track record and knows the way as this will be its fourth start in the Route du Rhum! I am refurbishing it: cleaning, painting, redoing the rigging, electronics… there is a lot to do, so for me the race has already started! The preparations are underway at Port Medoc in the French department of Gironde. Which is funny since it's a place I know pretty well, having made by debut on an Optimist there during my vacations with my paternal grandmother. 
OA – Since we are talking about preparation… have you balanced your budget?
DD – No, not yet. To prepare for a race is also a race to find funding and sponsors, that's the biggest battle. I am still looking for partners ready to join me on this great adventure! After the two really difficult years we just went through, it's difficult for local companies, but it's also important for them to strike out in new directions and take on collaborative projects. The Route du Rhum Destination Guadeloupe is a wonderful opportunity.
OA – What do you plan to do after the race?
DD – First I have to cross the finish line! Then, I have some interesting projects for after the race. Since 2018 I have been the patron of association, Dys de Cœur. Together we created some communal activities to help children with cognitive problems who have trouble learning.  We help them discover careers they can be passionate about, such as sailing. We will continue those activities.
I also plan to participate in additional regattas in the Caribbean (RORC 600 in Antigua, Les Voiles de St Barth, etc…) and I can embark passengers who would like to discover sailboat racing. My boat will be based in Guadeloupe, its home port, carrying the colors of my company, Trilogik, which I just created to organize various excursions to discover the islands of Guadeloupe in a unique way. Attention, all those who are curious and those who enjoy excitement! Join me aboard as of December 2022!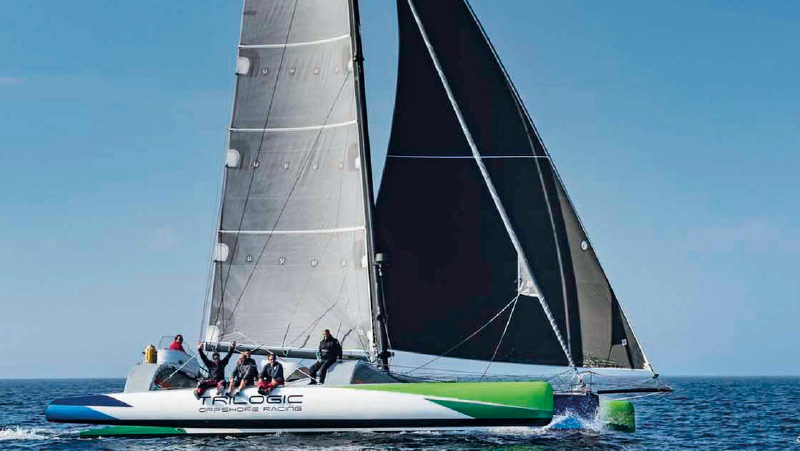 Je compte aussi participer aux événements voile de la Caraïbe. (RORC 600 d'Antigua, Voiles de S Barth etc…) et j'embarquerai des passagers désireux de découvrir la navigation en course. Mon bateau sera basé en Guadeloupe, son port d'attache, sous les couleurs de la société Trilogik que je viens de créer. Elle proposera à tous des sorties découverte de nos iles de Guadeloupe sur un support original : avis aux curieux et aux amateurs de sensations fortes ! Je vous attends à bord dès décembre 2022 ! 
Author :Redaction