The first edition of the Caribbean Games will be held in Guadeloupe from June 29 to July 3, 2022. No less than 30 delegations, all members of the Association of Caribbean Olympic Committees (CANOC) will take part in this inaugural and historic event organized in partnership with Air Antilles.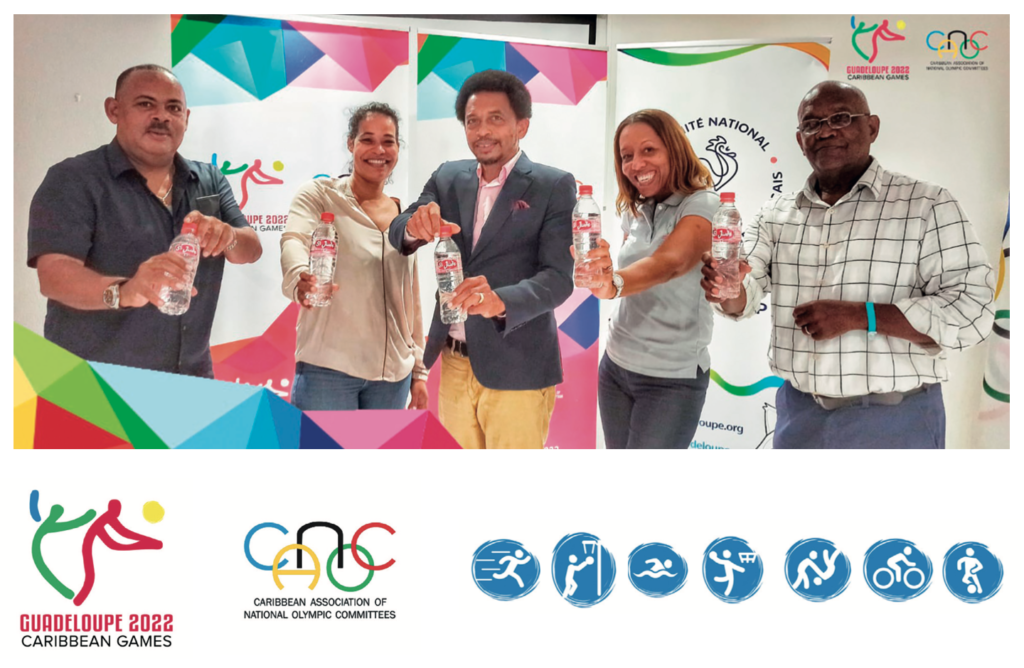 For this first edition of the Caribbean Games, the Pierre et Vacances complex will host more than 800 athletes under 23 and 200 assisting people. The best of the region, coming from Jamaica, Cuba, Trinidad, Dominican Republic to name but a few, will come to compete in 7 selected sports: athletics, 3×3 basketball, cycling, futsal, swimming and netball.  The event is supported by the Regional Olympic and Sports Committee of Guadeloupe (CROS) and its president Alain Sorèze is in the continuity of the strategy of regional sports integration undertaken a few years ago. Indeed, in 2010, the CROS Guadeloupe has joined its destiny with the CANOC by integrating the body representing the Olympic movement of the Caribbean area. In 2015, CROS Guadeloupe became an associate member of Centro Caribe Sports, the Olympic organization of the Central American and Caribbean zone. With this integration Guadeloupe could also participate for the first time in the Central American and Caribbean Games in Barranquilla in 2018. A delegation of 34 Guadeloupean athletes participated, bringing back a bronze medal won by swimmer Mathilde Jean. The Caribbean Games' organization was the normal continuation. The CROS Guadeloupe will count on the support of the French government, the Departmental Council and also the two agglomeration communities of the Riviera du Levant and CAP Excellence. The great majority of the events will indeed take place on their territory.
Beyond sport, the Games represent an opportunity for the associative and economic development of Guadeloupe. They also offer the opportunity to the population to meet up and mobilize. The organizing committee will count on hundreds of volunteers. Some of them are already at work. Many positions are still available and people can apply via the games' website. Finally, the event also represents a strong tourist dimension. Rare are the occasions when Guadeloupe welcomes more than 1000 people from the Caribbean at once for the same project. This was clear for the organizing committee: they signed a partnership with the company Air Antilles, which links the archipelago to more than twenty Caribbean destinations. A great showcase for the Guadeloupean company and a sure logistical and financial support for the organizing committee which has to bring about sixty technical officials from all around the Caribbean.  Despite its Caribbean nature, it must be noted that the world will be keeping an eye on our archipelago in late June, thanks to the broadcast of competitions and ceremonies on the digital platform Panam Sports Channel. A significant visibility that will pay off in the future, no doubt about it. 
So, see you on June 29 at the René-Serge Nabajoth stadium in Abymes for the opening ceremony. An nou ay ! 
INFOS / contact
www.cg2022.com