In Guadeloupe, Tendances is the source for custom-designed interiors, tailor-made to the unique needs of each client. We met with its director, Benjamin Tordjman.
ONAIR – Benjamin Tordjman, how many years have you been doing this?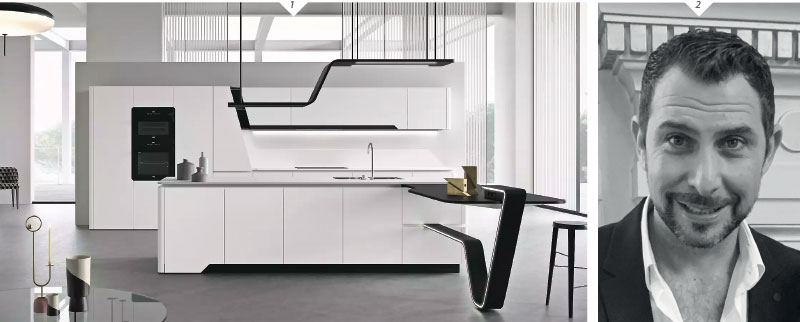 Benjamin Tordjman – It all started 20 years ago. My love for design all came together through the sharing of products and ideas, as well as creating different ambiances. My travels to the four corners of the world allow me to provide a wide variety of quality products.
OA – What sets you apart?
BT – Experience in the creation of made-to-measure is one of my principal assets. We study each project down to the last detail, then solicit local brands, as well as Italian, French, German, and even Indonesian. The only limit to our work is the imagination of our clients! In addition, our staff works hard to respect new and innovative techniques, as well as environmental rules so that every project is beautiful, durable, and unique. Our projects are 100% turnkey. Respecting scheduled delivery dates is also one of our strong points.
OA – What are your main areas of competence?
BT – We work in the design and installation of kitchens, bathrooms, closets, tile, floors and walls, and plumbing, as well as furniture and interior design. For the exterior, we also install doors, windows, bio-climatic pergolas, and gates. All the elements that make up a residence, in a nutshell. Our clients include individuals, architects, interior decorators, and hoteliers, as well as We are always interested in hearing about their project, whatever it may be.
CONTACT
TENDANCES
concepteur.tendances@gmail.com