Majestic masts reaching for the sky, sleek hulls cutting through the waves at the St Barth Bucket, an exceptional regatta on the island of Saint Barthélemy.
Every year in the month of March, the tiny Port of Gustavia on the small French island of Saint Barthélemy becomes the gathering spot for a fleet of astounding sailboats, all of which measure at least 100' in length. They are there to race in the St Barth Bucket, a sensational, invitational regatta founded as the Nantucket Bucket on the upscale island of Nantucket, Massachusetts in the United States. In August 1986. Nelson Doubleday invited some of his yachting buddies and with seven sailboats in the fleet, the "Bucket" was born.
The first regatta in St Barth itself was held in 1995 with four yachts; Sariyah, Gleam, Mandalay and Parlay. Today the fleet averages 30 massive sailing yachts—which have measured as large as the 88-meter Maltese Falcon— that gather for races in several different classes, and social events. The regatta is a must for some of the entries, who return year after year. "Unique Bucket regatta hallmarks are spectacular island racing in dependable trade wind conditions, friendly competition and camaraderie, special shoreside parties, and all that St Barthélemy has to offer," say the race organizers.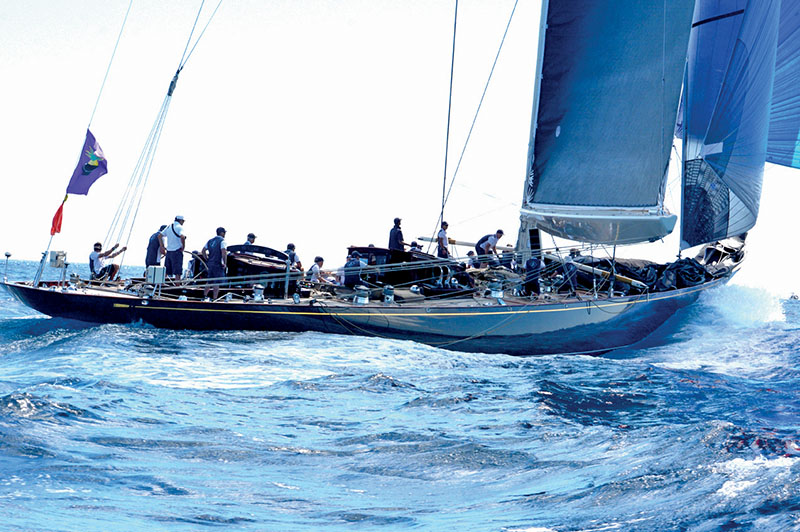 The Bucket engages with the island in many ways, including direct support in the form of annual cash contributions to local non-profits and charities, including the such as the Saint Barth Yacht Club sailing school, Coral Reef Restoration, and special needs . They also contract with as many local businesses and services as possible—caterers, cleaning services, food markets, charter companies, restaurants and bars—as well as rental of hotel rooms and villas, car rentals, yacht provisioning, and entertainment for event entrants, race committee and supporters (stewards and friends). Long time stewards of the Bucket are superyacht shipbuilders Royal Huisman and Vitters Shipyard.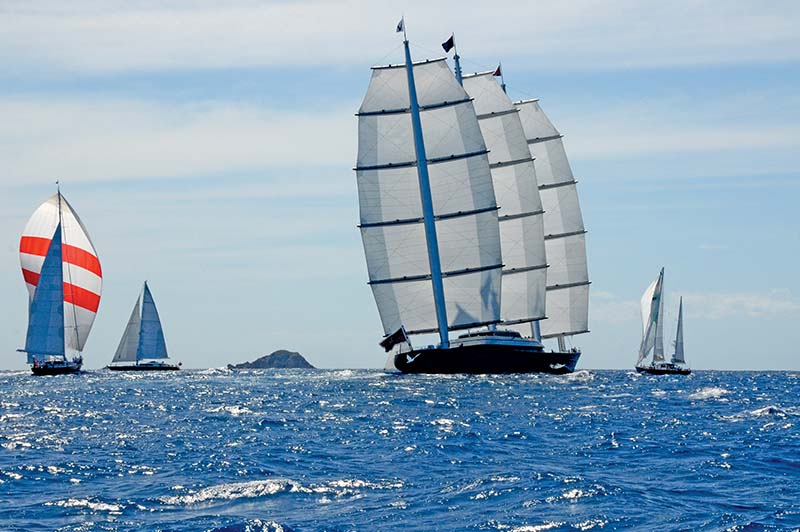 The public has the unusual opportunity of walking right up to the yachts that are anchored at the dock, and admiring their well-polished teak decks, towering masts, and outstanding design by top naval architects. While some of the shoreside activities are private (an owners' party and yacht visitations), The Bucket Bar and all of the entertainment at the Bucket Marquee by the Capitainerie are open to the public, who enjoy the festivities in large numbers.
With a year-round U.S-based staff of two and four part-time staff in St Barth, as well as paid contractors and vendors that come into play just prior to or during the events, The Bucket also relies on as 30 volunteer race committee and shoreside staff during the regatta.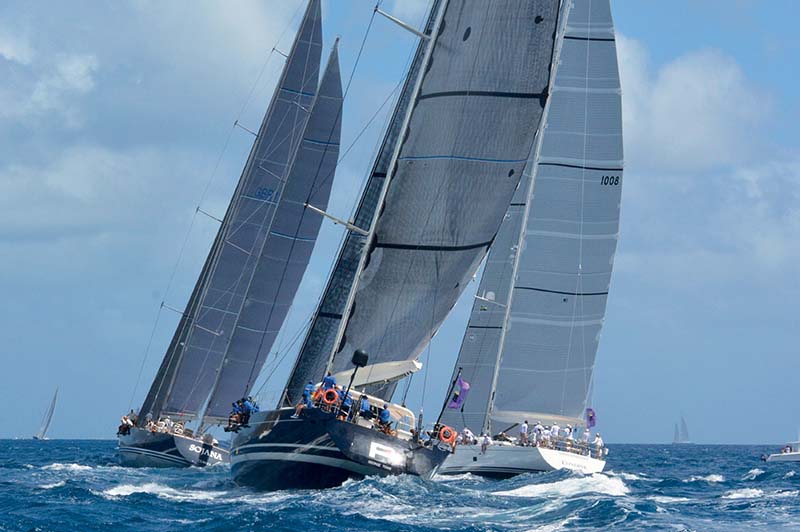 "In addition to the traditional superyacht racing classes, The Bucket has now expanded to include a 90-Foot Class, where the yachts are slightly smaller than the 30m+ superyachts. The Corinthian Spirit class continues to grow. This provides a way for yachts to compete with fewer racing crew and less resource-intense preparation for captains and crews. The Bucket will continue to evolve, both on the water and with shoreside offerings, into the future," notes Peter Craig, event director and race chairman. "The Bucket's longstanding success as the largest, most popular superyacht regatta on the global circuit is due to a number of key elements: the unrivaled appeal and attractiveness of St Barth; the cooperation by the island's government and port authority; the fabulous trade wind racing conditions; and the camaraderie amongst the participating yacht owners, crews and guests."
Auteur : Ellen Lampert-Gréaux