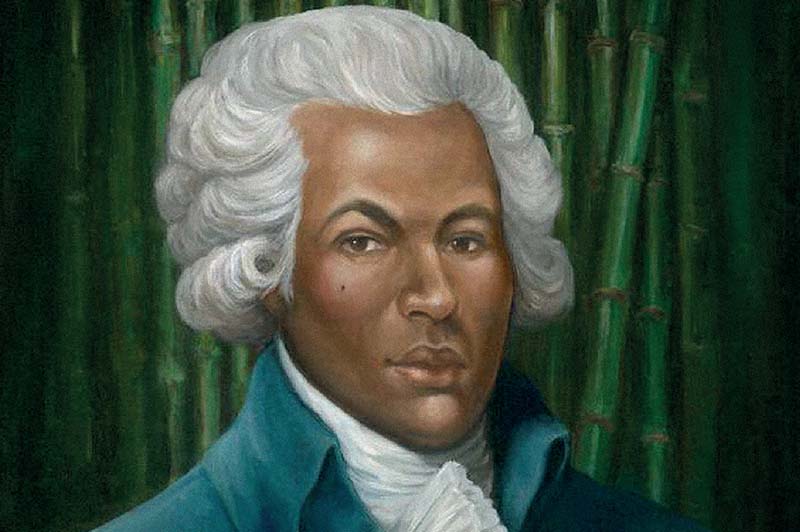 The fourth edition of the "Festival International de Musique Saint-Georges'' is scheduled to present an exceptional musical program in April and November 2023 in Guadeloupe. The festival is currently seeking partners and sponsors for this edition and can be approached during this time period.
«More than just a music festival it's a musical movement,» says Marlon Daniel, artistic and musical director for the Festival International de Musique Saint-Georges. Scheduled to be held in April and November 2023, it is a series of musical events in honor one of France's greatest historical figures, Joseph Bologne, Chevalier de Saint-Georges, in his birthplace, Guadeloupe. Hailed as «the most accomplished man in Europe» by former US President John Adams, Bologne was an innovative composer, virtuoso violinist and conductor, who influenced the greatest composers of his day, including Mozart, Gossec, Haydn, and literary giants such as Alexandre Dumas.

Alongside the Route de Rhum, the Festival International de Musique Saint-Georges has established itself as one of the showcases in Guadeloupe's claim as the «Cultural Capital of the Caribbean» in the last 10 years. It has made the French West Indies a mecca for excellence and diversity in the classical music. The festival is now a key event on the Caribbean and global cultural calendar, hosting internationally renowned and Grammy-award winning artists such as Angela Brown (soprano), Léïla Brédent (soprano), J'Nai Bridges (mezzo-soprano), Koh Gabriel Kameda (violin), Ifatayo(cello), Beatrice Long (piano), Rebeca Omordia (piano) and Fabien Thouand (oboe) to name a few. Alongside the star-studded performances, the Festival offers lectures, masterclasses, demonstrations, and exhibits to enrich the program and share the unique contribution of Bologne and Guadeloupe to the arts and history of the Carribean and France.
Auteur : Agnès Monlouis-Félicité
Pour en savoir plus sur les partenaires
et le parrainage, veuillez contacter : Benoît Gomez,
President Association Festival International de Musique Saint-Georges
Mail: info@festivalsaintgeorges.com
Tel.: +1 212 866 2958
MORE INFORMATION