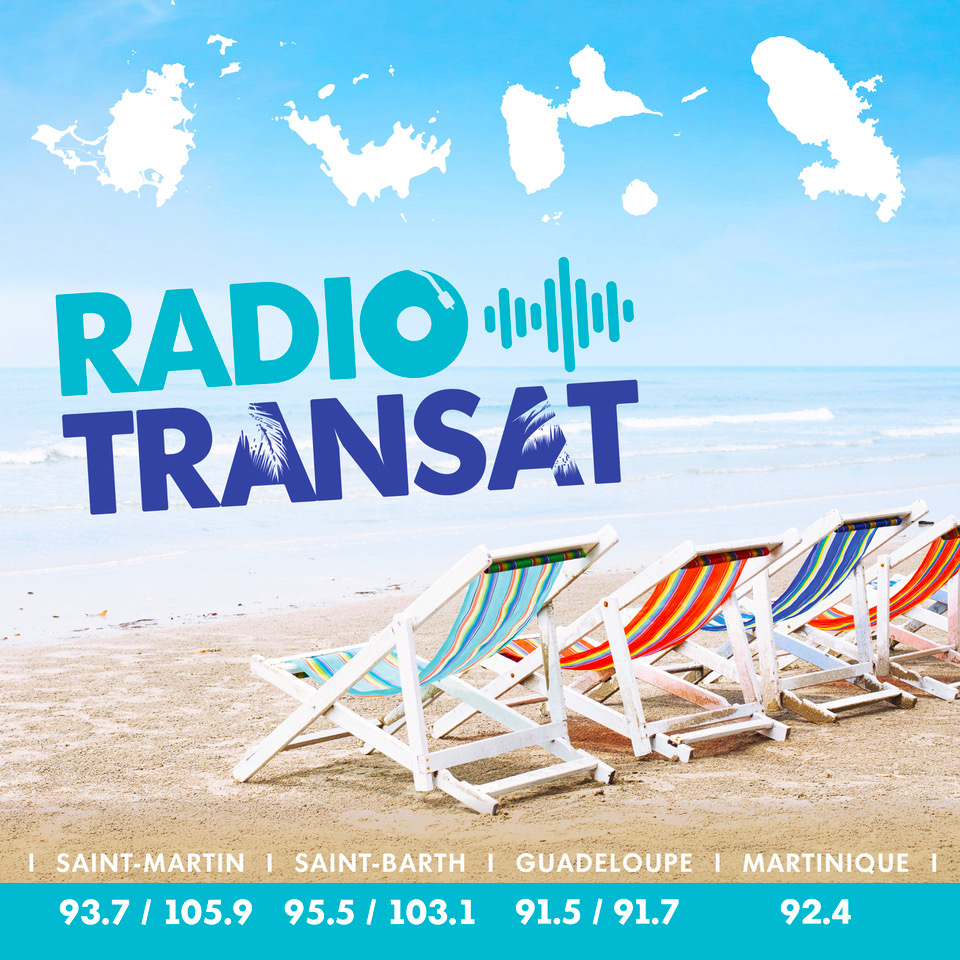 Twenty years after its creation in Saint-Barths, RADIO TRANSAT has become "the first and only independent FM musical network to be broadcast throughout the French Caribbean islands", president Oleg Baccovich tells us. 
ONAIR: What were the motivations for creating RADIO TRANSAT 20 years ago?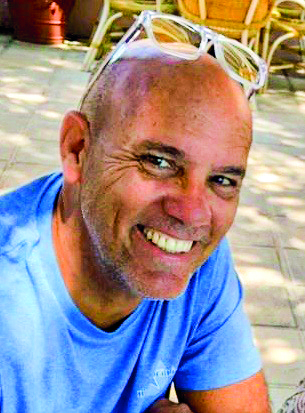 Oleg Baccovich: In the 90s, there was only one Pop Rock music radio station in the Northern Islands: RCI2, a musical radio station that belonged to the RCI Group in the West Indies. For strategic reasons, in 1996 the RCI Group withdrew from the Northern Islands; That's when FM frequencies in Saint-Martin and Saint-Barths changed hands with the arrival of RADIO TRANSAT, which took over this musical window … for the best, let me say! (laughter) 
OA: Since then, it has kept expanding. What are the highlights of its development?
OB: RADIO TRANSAT was born before 2000 with a single frequency on St. Barths. It was the first FM radio to offer a Pop-Rock program on the island with, in addition, strong proximity to its inhabitants. Then, it got a frequency on St. Martin and programs were extended so that all the Northern Islands could listen to the station everywhere. Since then, from year to year, the Radio has evolved, adding 5 more frequencies to be better broadcast in Saint-Martin and Saint-Barths, but also to reach Martinique and Guadeloupe beginning in 2012. RADIO TRANSAT thus became – and has remained since – the 1st and only independent FM musical network to be broadcast throughout the French Caribbean islands.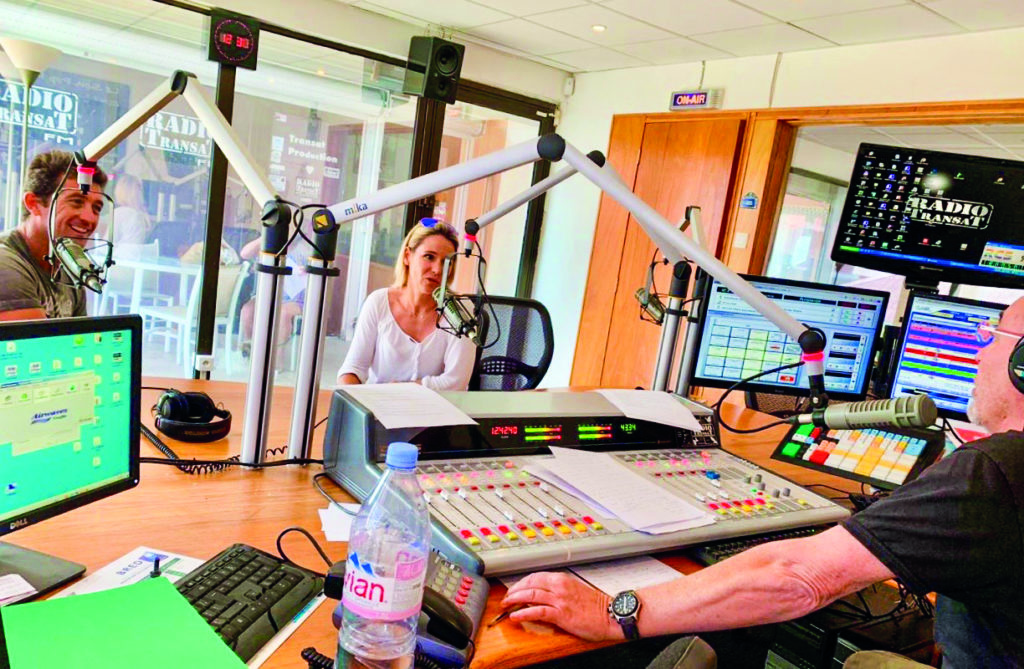 OA: What are its distribution channels?
OB: From its new Marigot studios in Saint-Martin, RADIO TRANSATbroadcasts its programs via 7 FM frequencies to all the French islands of the South and North Caribbean: Saint-Martin, Saint-Barths, Guadeloupe, Martinique … and the related islands or islets (Tintammare, Pinel island, Carret island, La Désirade, Petite Terre Island, Marie Galante, Fajou, Les Saintes, Gosier island, Oscar island in Martinique, etc.) The signal is also broadcast by satellite throughout the Caribbean via the Canal + package and to the rest of the world on the Internet thanks to the website and the application which can be downloaded from Google Play and Apple Store. 
OA: What is your musical positioning?
OB: As the radio slogan says, "RADIO TRANSAT, the best Pop, Rock, Soul and more sound in the Caribbean". The best songs from the 70s, 80s, 90s, 00s as well as the latest pop rock hits of the moment are broadcast all day and night, interspersed with morning, noon and night news. And to always keep our "positive attitude" DNA, several programs regularly appear: 
– RADIO LOL> broadcasting of the best sketches by French-speaking humorists in the morning and afternoon 
– JDBN> Broadcasting Good News; only good news. Bad news is forbidden 
– JDBP> Broadcasting Good Tips; all the pleasant visits and events on all the islands 
OA: Could you tell us about one or more significant memories in recent years? 

OB: There have been so many memories during the radio's history! Difficult times with hurricanes such as Luis, Lenny and Irma which recently destroyed St Martin… Yet we continued to broadcast. But also much more festive, fun moments like Johnny Hallyday coming to our studios, or Yannick Noah, Jean Louis Aubert, Charlélie Couture and Bono coming to St-Barths and speaking over our microphones! On the "growing" side, the radio's development took a second major step with the acquisition of new frequencies in Guadeloupe and Martinique in 2011 before then being selected by Canal + to be part of their satellite package broadcast throughout the Caribbean. 
OA: What do you have in store for listeners on this 20th anniversary?
OB: Before our evil companion COVID 19 arrived, we launched major operations on air to celebrate the Radio's 20th anniversary. Each month, we started a game for one listener to win 2 tickets for a major concert in Paris, all inclusive: plane, hotel and VIP tickets. It started with Lenny Kravitz, Madonna, Paul McCartney and Simply Red "Voyage Concerts". The first winner went to the Lenny Kravitz concert… and you know what happened next with all the health constraints since March… However, other events will come along with this anniversary, like contests starting in September. 
OA: How are you going through this unusual period?
OB: Today, like all radio stations, we have suffered greatly from the health crisis. Unlike some other businesses, we had to "remain open" during the two-month lockdown to keep broadcasting our programs and above all, provide all the useful information to our listeners during the crisis. But at the same time, we experienced a 95% drop in our advertising revenue; it's called "the split"! But we have since implemented a stimulus strategy to rebound and regain growth. And thanks to the strong support and feedback from listeners on all the islands, RADIO TRANSAT has set off again for another 20 years!
CONTACT 

Website : www.radiotransat.fm 
Email : contact@radiotransat.fm 
Tel : +590(0)590 87 55 55 
www.facebook.com/radiotransat 
www.instagram.com/radiotransat