Christmas to Carnival bookmarks the holiday season. A great opportunity to support cultural activity affected lately: the works of artists, publishers, authors … and many more. We have selected a few nuggets among noteworthy novelties, to light the fire.
MASIBOL, A NEW OPUS BY MALAVOI ~ "MASIBOL", "powerful women" in Creole, is the title of MALAVOI's new album. It pays tribute to women all over the world with a natural nod to Caribbean women. It is also the band's second opus since the return of Ralph Thamar, the band's emblematic singer of the 80s. This comeback has already resulted in some highlights: the recording of "Pep La" in 2009, the Zenith concert in 2012, and in 2015 the collaboration album "Oliwon" with guest artists doing covers. What was missing was a "real" album. This one is carefully crafted in every detail: mixed by Helik Hadar (Joni Mitchell, Herbie Hancock, Charles Aznavour, Tracy Chapman, Nora Jones…) and illustrated by Martinican artist Valerie John.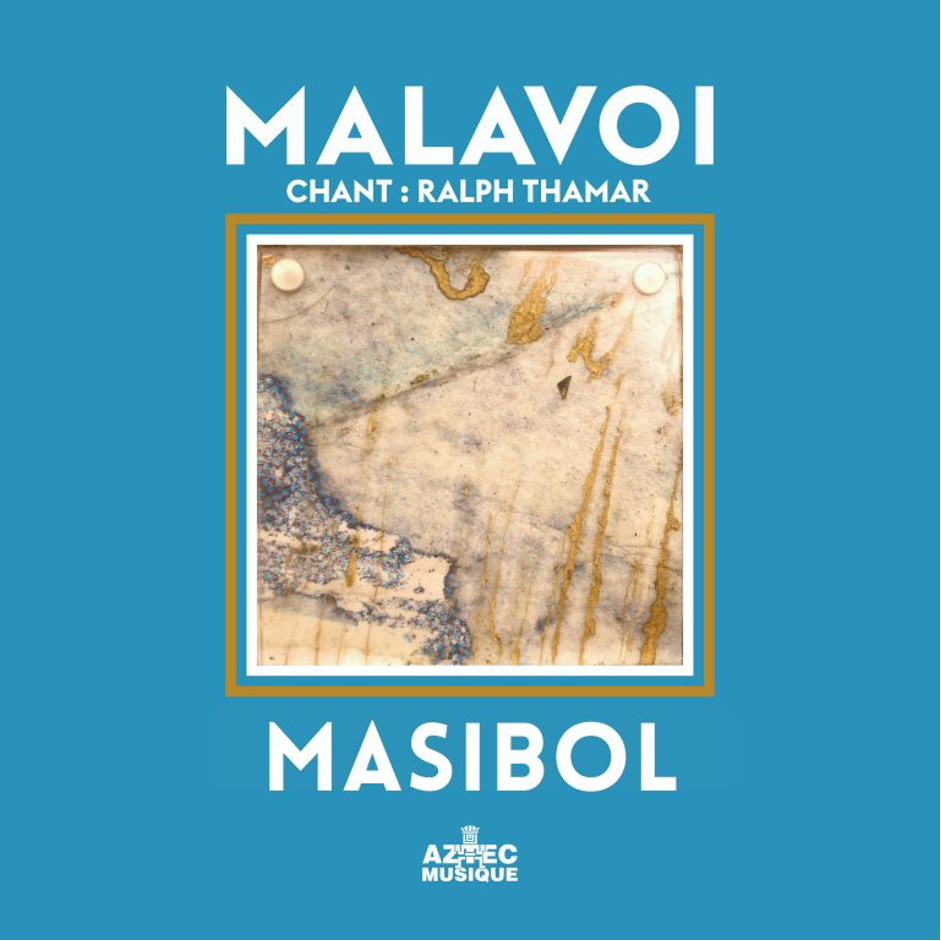 "ADMIRABLES", SINGS FRED DESHAYES ~ Jazz, African and Brazilian influences: this is the effective and melodious cocktail offered by Fred Deshayes in his new album: "Admirables". It welcomes musicians, instruments and rhythms from all origins and walks of life: Guadeloupe, Martinique, Africa, Jamaica, Saint-Martin, New-York, Trinidad… "During this troubled period with lockdown in force in some territories, music makes us feel good and we really need it. "Admirables" is conceived as an invitation to self-esteem," says Fred Deshayes. The album is available in record stores and digital version: https://lnk.to/FredDeshayes_Album
An AZTEC Music / PIAS Distribution Production.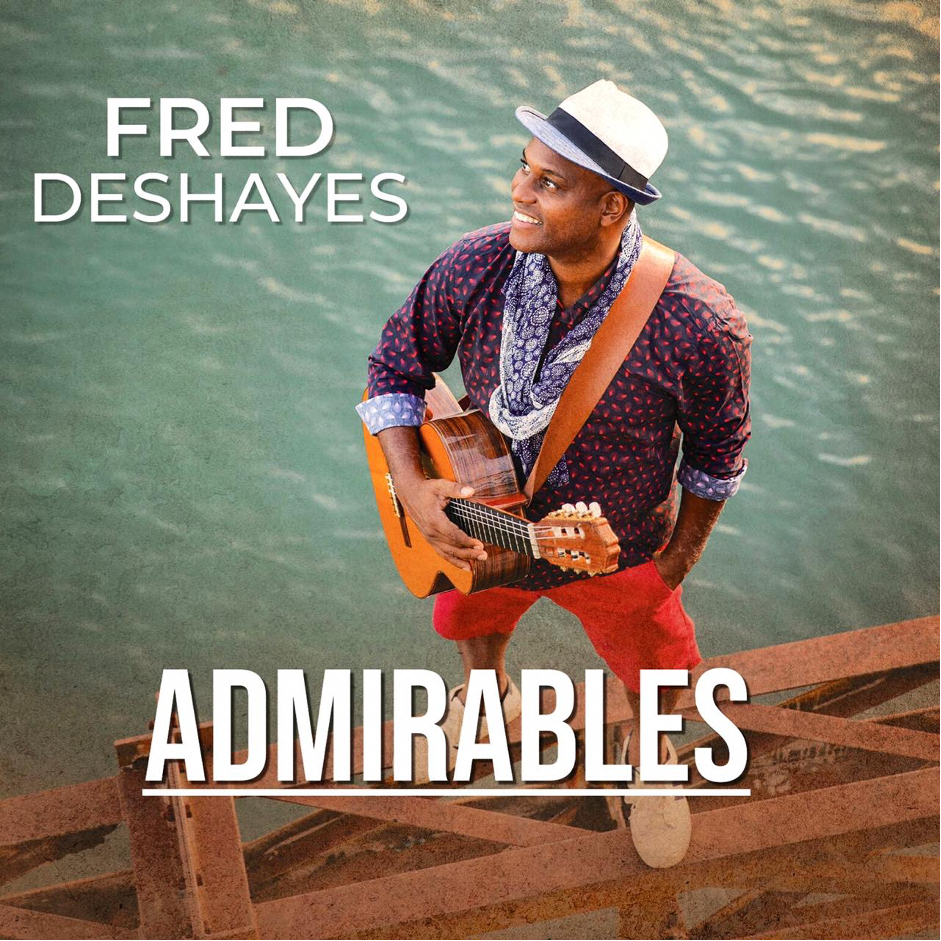 A GRAPHIC NOVEL DEDICATED TO FRANTZ-FANON. Writer Frédéric Ciriez and illustrator Romain Lamy have created a graphic novel with historical value. "Frantz Fanon" highlights this Martinican writer, psychiatrist and revolutionary thinker. Born in 1925 and deceased in 1961, Fanon is also intimately associated with the Algerian war of independence and the anti-colonial struggles of the twentieth century. The book takes us to Rome, in August 1961, during his legendary meeting with Jean-Paul Sartre, who agreed to preface his essay as an anti-colonialist manifesto, "The Damned of the Earth". In a context where African countries often achieve independence only through great suffering, Fanon, seriously ill, talks about himself and shares his ideas and struggles with the philosopher, accompanied by Simone de Beauvoir and Claude Lanzmann. The work depicts the meeting of two giants, each with their own truths, and presents us with an intellectual and political biography as well as an introduction to Fanon's work still eminently topical. "Frantz Fanon" – Authors: Frédéric Ciriez and Romain Lamy – La Découverte Editions – € 28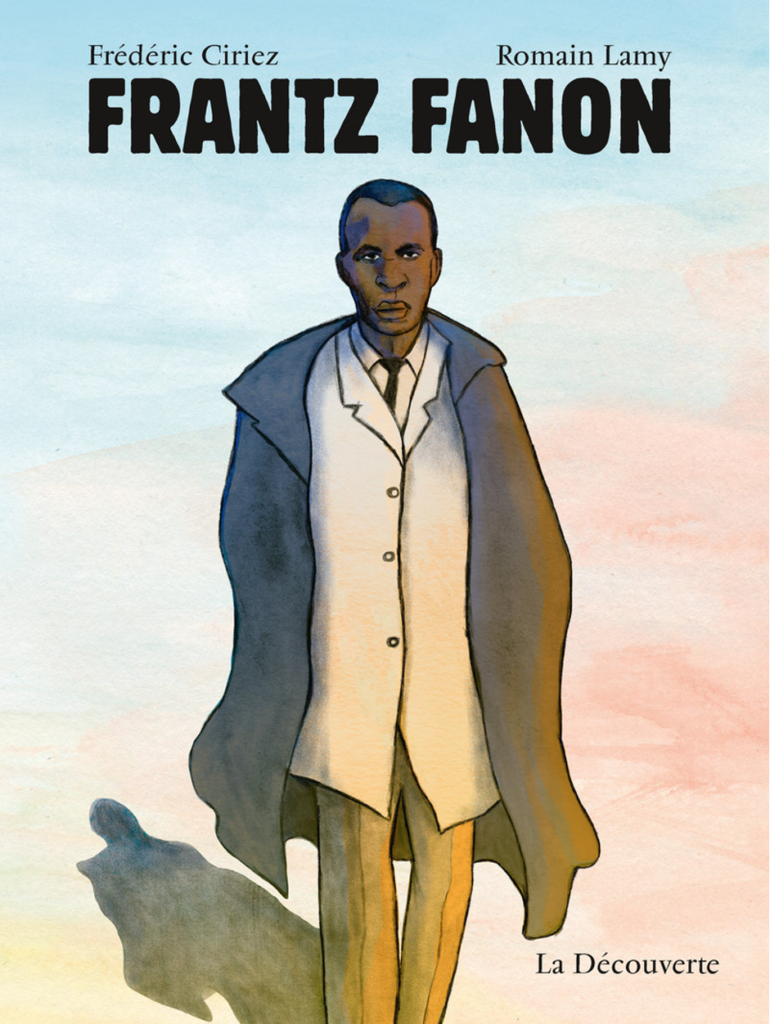 THE BEAUTIFUL BOOK OF AN ANTILLEAN CHEF. "Goûts d'Antilles. Recettes et rencontres" ("Tastes of the Antilles. Recipes and Encounters") is a colorful, aesthetic book for gourmets by Chef Jérôme Bertin, illustrated by talented photographer Aline Princet. Published by Mango Editions, this graphic book promotes West Indian cuisine. Jerôme Bertin introduces us to 60 of the best recipes from Guadeloupe and Martinique. Awarded the Honorary Trophy of the Academy of Culinary Art of the Creole World in 2005, the creator of Kreyol fusion puts tradition in harmony with his time and the world. The Chef also delivers 8 portraits of personalities from the Caribbean who
evoke their cooking memories and favorite dishes. Among them, singer Jocelyne Béroard and activist and media personality Claudy Siar. A walk through flavors and words, accompanied by the splendid and shimmering images of Aline Princet. "Goûts d'Antilles" – Author: Jérôme Bertin – Photographs: Aline Princet – Styling: Véronique Tanneur – 208 pages – Mango Editions – €29.95
MARTINIQUIZ ~Designed by historian Sabine Andrivon Milton, MARTINIQUIZ is a party game with 200 cards divided into 5 categories: fauna-flora-geography, history, personalities, heritage, miscellaneous. The goal is to be the first player to collect a card for each category. The game includes 200 questions to test what you, your family
or friends know about Martinique. There are 78 cards for juniors, from 12 years old. Available in bookstores and on www.sameditions972.fr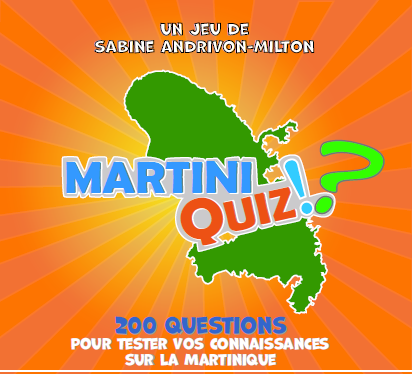 PUZZLES REPRESENTING THE ART OF NATIVE CARIBBEAN ARTISTS ~ Cokí was created in 2017 by Caroline Ventura. She loves puzzles and wants to showcase the works of Caribbean artists made into puzzles: Xän, Drey Sørensen, Mickaël Caruge, Oshea, Claude Cauquil and others. To decorate rooms or offices, with a beautiful effect once placed under glass: a lovely present for children and adults. The collection also includes coloring puzzles for more creativity!
http://www.cokipuzzles.com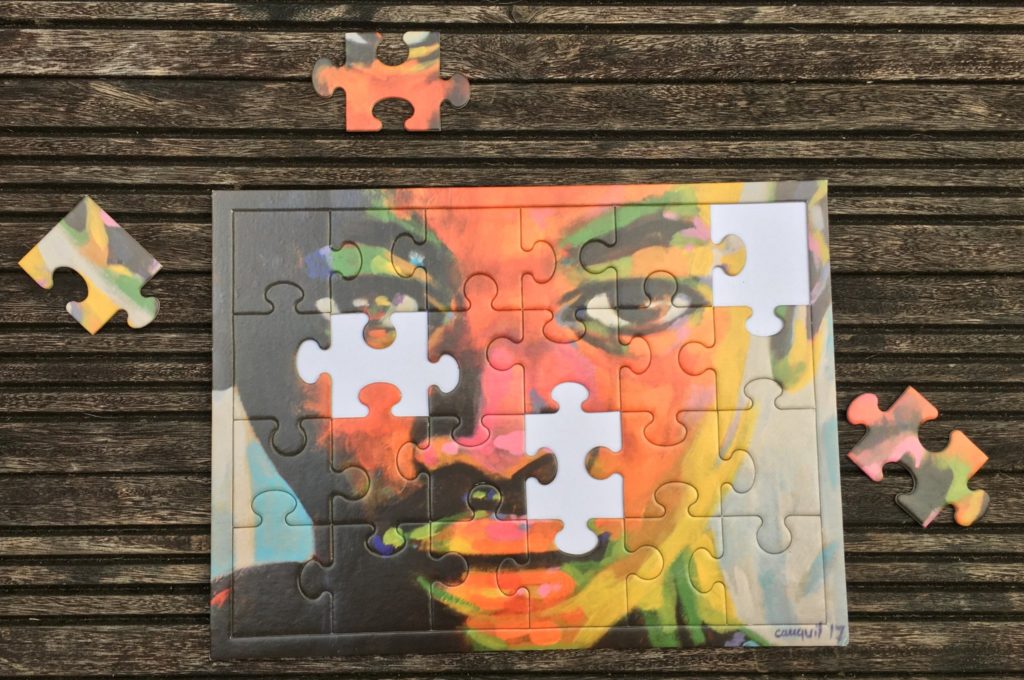 MEMO GUADELOUPE AND GAME OF 7 ANIMAL FAMILIES FROM THE WEST INDIES ~ Memo is a memory game (also suitable for children from other Caribbean islands) to find pairs of animals. The 7 families game also helps develop observation skills, identifying yellow tang, lionfish or parrot fish among the members of the fish family; tiger mosquito, stick insect, green grasshopper in the insect family and other animals to discover in the crustacean, bird, reptile, mollusc and mammal families. And check out the website for extras: descriptive factsheets for each creature in the game, also instructive for parents! www.maxetlisa.com or www.jeuxcaraibes.com