Before celebrating its 10th anniversary, the Sweet Kwisine blog took advantage of the lockdown to get a makeover. Based in Martinique, the creator Cécile Gitany delights gourmets of all ages with her recipes and good spirit.
ONAIR: Cécile Gitany, what does cooking really mean to you?

Cécile Gitany: Cooking is a hobby, it has fascinated me since I was little. The first time I was given a cookbook, I was 6 years old; I could hardly read. Shortly after, I discovered a book entitled " La pâtisserie est un jeu d'enfant" (Pastry is Easy) by Michel Olivier: what a great discovery! I made my first chicken stir-fry when I was in 6th grade… To be honest, I've always been a big foodie!

OA: When and how did you come up with the idea of blogging?

CG: In July 2011, I made my blog public. I had been creating recipes for a long time but when the internet took off I quickly got into blogging, in "Journal des femmes" first. Then dedicated blogs started to show up. I though it was accessible. I kept looking at them and I wondered "why not me?" And I started.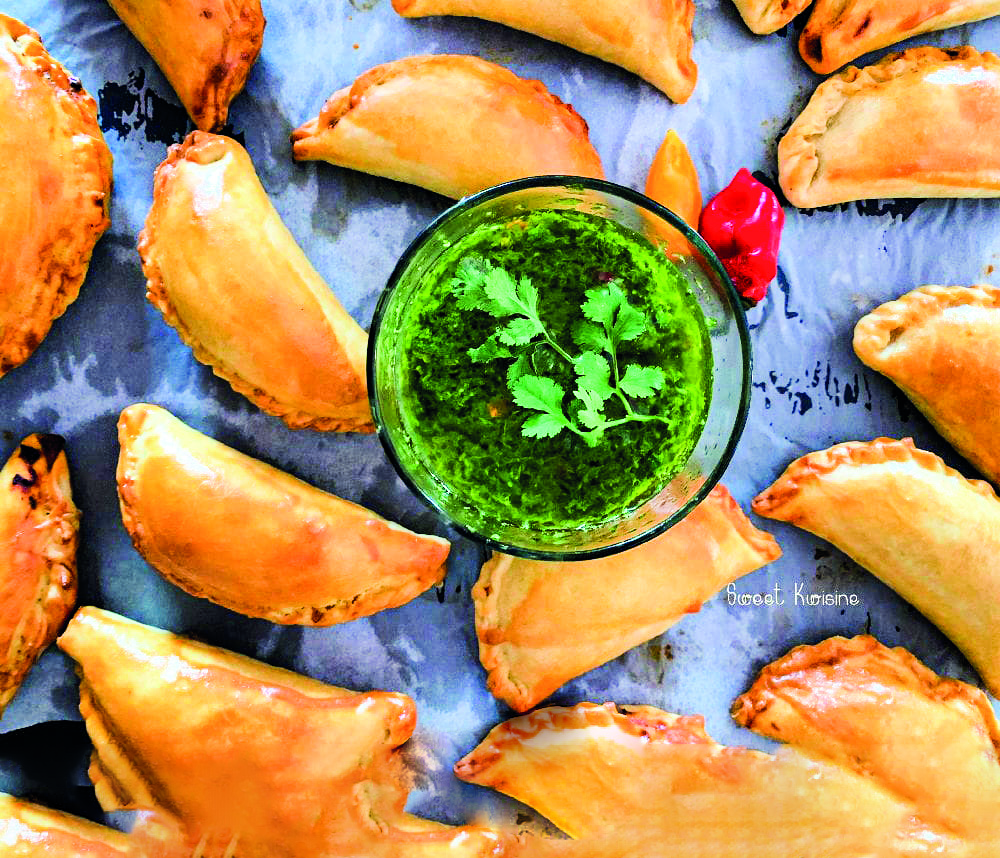 OA: Since then, Sweet Kwisine has come a long way.

CG: More and more, I wanted my productions to offer high quality: the recipes to be good of course (laughter) but also to be better illustrated and written every day. I do all the blog's content myself, from recipe to publication, including the writing, the photos .
OA: What is your work load?

CG: Every day and at least one hour each time, often a lot more! There is always a task to complete: retouching pictures, writing an article, analyzing traffic statistics … bothering my webmaster (laughter).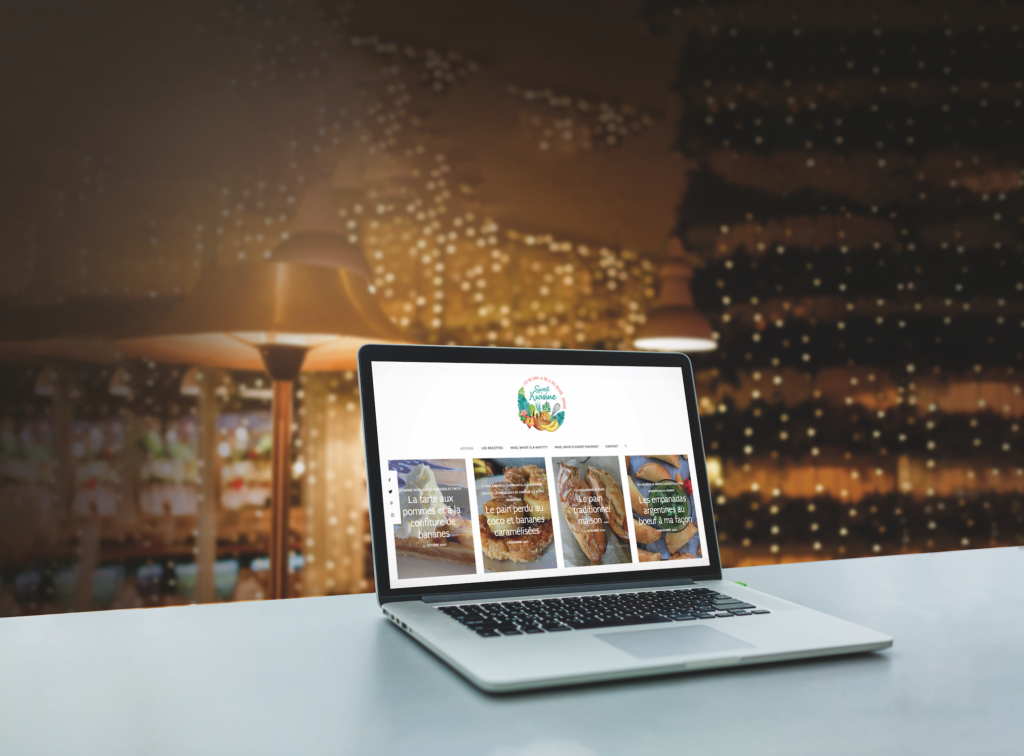 OA: You seem to take special care in writing your recipes …

CG: Indeed, it's time-consuming because, beyond a task list, I want each recipe to be educational, like a written tutorial. It's not just a list of ingredients and how to proceed. My readers sometimes need some help, a tutor telling them "be careful, you're cutting it too big, make it smaller". I am very inspired by cooking shows. I'm a big fan; I'm still in mourning for Cuisine TV … (cries and laughter).
OA: Beyond love for cooking, what is your driving force?

CG: Of course, I love food but I mainly cook for the purpose of sharing: with my family first, then with my friends, but also with my colleagues and, since I started the blog, with as many people as possible.
OA: And who is behind Sweet Kwisine's playful smile? An actress? A dancer?

CG: (Laughter) An artist at heart, certainly, but not at work. I worked in tourism for a long time and now I work on institutional issues related to Europe. The link with cuisine: Caribbean culture, openness to others and sharing. In addition, as an executive, I am very familiar with the time issue and as I create my recipes, I often think very much about those who like good food but who don't have time. That being said, I am first and foremost a mother, I am very curious and, you understand (laughter), I love eating!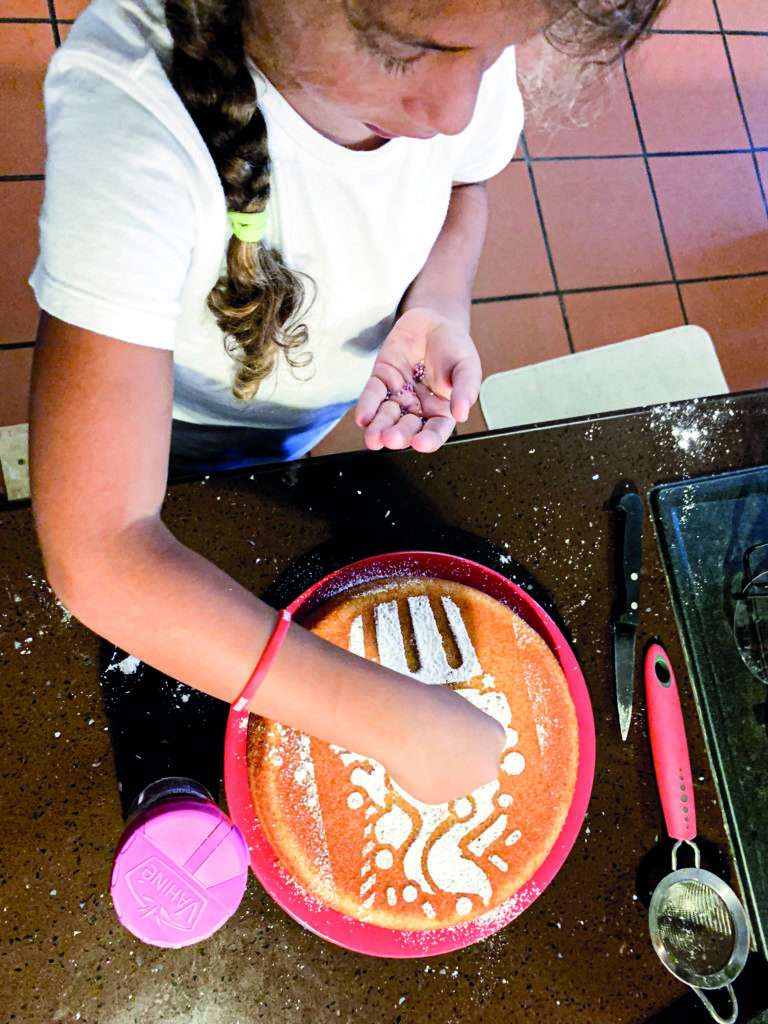 OA: Do you cook with your children?

CG: Of course ! There is also a section for young foodies. It includes recipes made for children and, for some, doable by children. Some of the recipes are signed by my eldest, known by some of my readers as Mademoiselle M.

OA: The press (local and national) focuses on you. Your audience is growing, the blog is growing too. What developments do you see for the future?

CG: I'm hoping to launch videos for the recipes' very technical parts. I am also tempted by editing. I have several plans and perspectives but shhhh … I won't say more for now (laughter).

OA: Among these projects, shall we now find you in ONAIR?

CG: Each month I will share a recipe with the readers. So let's start with the Fish colombo with eggplant, my secret recipe for a dinner that can be made in record time and that is impressive.
CONTACT
CÉCILE GITANY
Mail : sweetkwisine@gmail.com
Website : www.sweetkwisine.com
Facebook: https://www.facebook.com/SweetKwisine/
Instagram: https://www.instagram.com/sweetkwisine/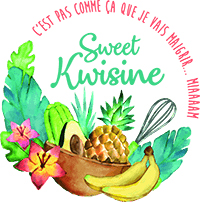 Interview by Agnès Monlouis-Félicité