Barbuda is a unique island in the Caribbean chain, offering visitors a tranquil retreat close to nature. Beyond its pink sandy beaches, crystal clear waters and abundant birdlife, its unspoiled beauty also includes the charming village of Codrington with its authentic island community.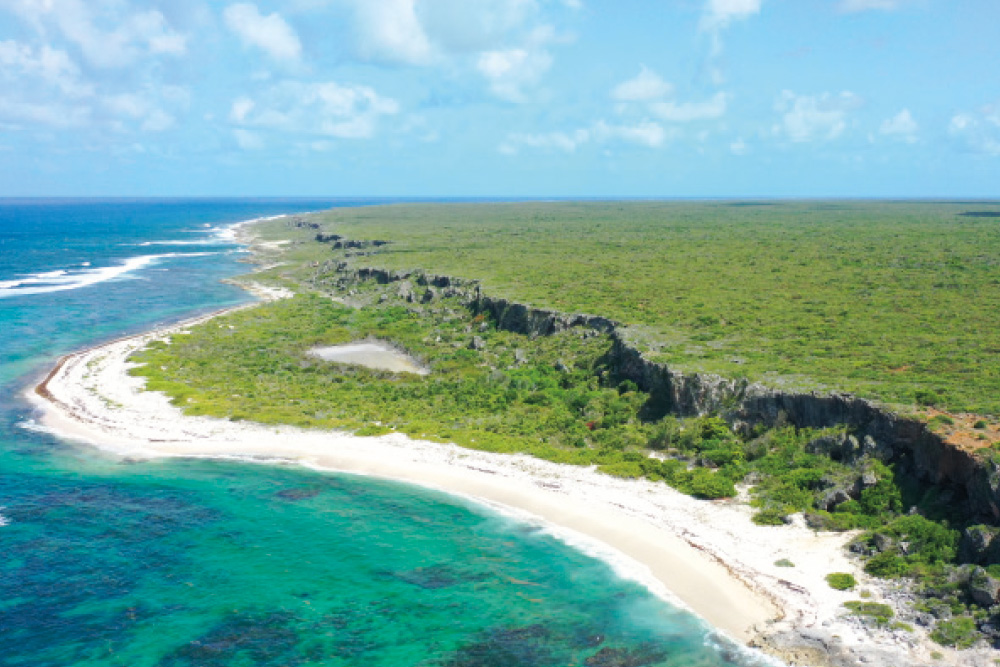 Barbuda is located 32 nautical miles north of Antigua, with whom it forms a twin-island state that gained independence on 1st November 1981. Spanning 62 square miles, the flat coral island of Barbuda has a quiet slow-paced ambiance with its population of approximately 1,400, relative to Antigua with about 100,000 residents.
Barbuda is easily accessible from Antigua, either by a short 15-minute plane ride twice daily, or a helicopter charter service provided by Calvin Air. There is also a ferry that takes 90 minutes.
Environmentally conscious, the island of Barbuda promotes eco-friendly activities and tours for its visitors and residents alike ; these include :
~ Bird Watching offering the opportunity to spot a wide variety of bird species, including the rare endemic Barbudan Warbler. What's more, Barbuda's Frigate Bird Sanctuary is renowned for having the largest colony in the Western Hemisphere.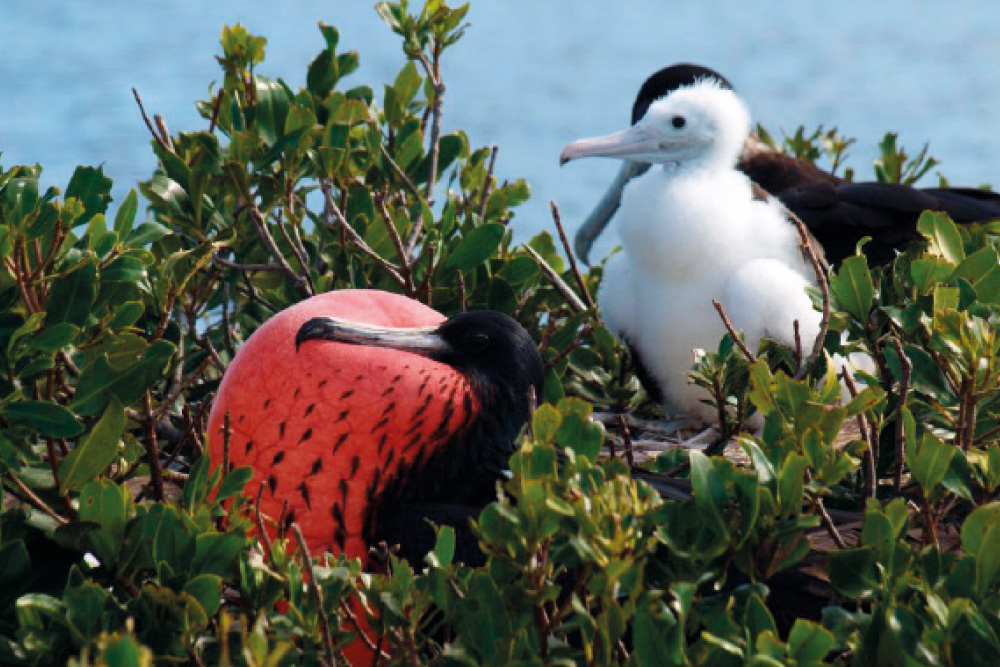 ~ Hiking Trails through shrub forest to fascinating caves and sinkholes, notably Darby Sinkhole, Dark Cave and Stingray Cave.
~ Historic Structures such as the well-preserved Martello Tower, built by the British to defend the island of Barbuda. While on the highest part of the island lie the ruins of Codrington House, the former residence of the Codrington family who were granted the first 50-year lease of Barbuda by King Charles II in 1685.
~ Beaches providing peaceful relaxation on stunning pink sands alongside the azure ocean.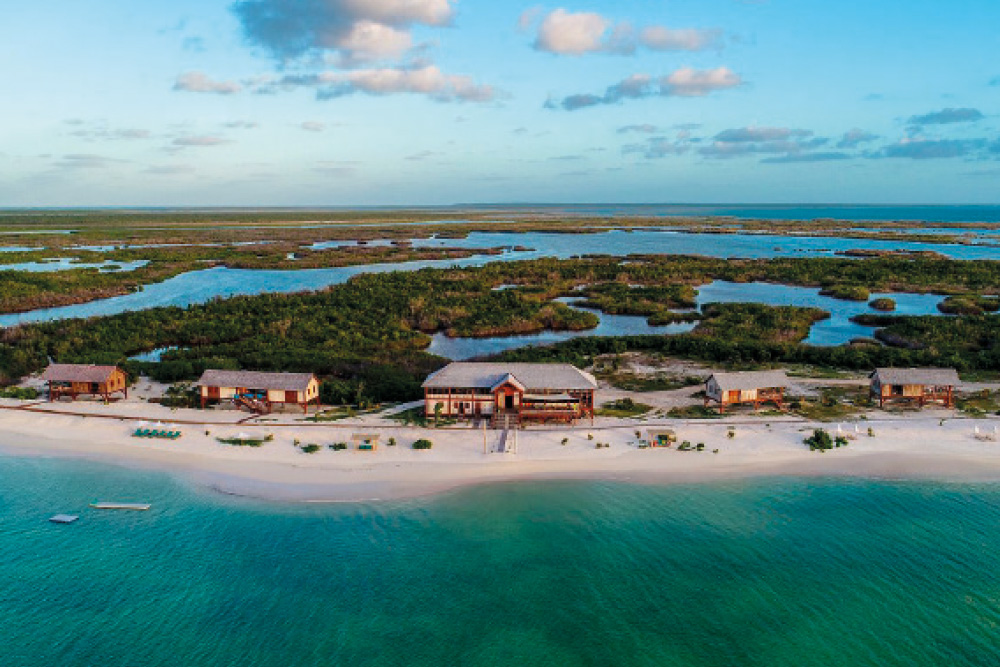 Barbuda has shown great resilience over the years, allowing the restoration and protection of its historic, cultural and environmental heritage. Barbudans realize the importance of preserving these valuable assets – the key focus of its tourism economy upon which the island depends. In the interest of the whole island and its visitors, Barbuda is currently investing in sustainable development.
Examples include reduce, reuse and recycle practices, such as the Government's plan for renewable energy via a solar power plant, which will provide electricity for the entire island. This is in addition to the reverse osmosis plants, which increase the quality and quantity of water on Barbuda. Furthermore, certain local properties and businesses are proud to be 100% 'green' with total dependence on solar-powered energy.
Barbuda equally encourages its tourists to respect the island and follow some simple advice.
Most importantly, it is essential to realize that sustainability is not just a passing trend, but is critical for the future of Barbuda and the planet as a whole.
FIVE WAYS TO BE A RESPONSIBLE TOURIST ON BARBUDA:
Say no to plastic: carry a reusable water bottle and provide your own shopping bags
Buy local crafts and souvenirs, excluding natural/ wildlife products
Support family-run restaurants and businesses
Support local heritage: visit historical sites andassist environmental projects
Economize on electricity consumption, nota-bly lighting and air-conditioning; and conserve water by limiting the washing of towels and bedlinen.