Guadeloupean artist Cédrick-Isham Calvados was born in Paris in 1980. Self-taught,
he began taking photographs in 2009 and quickly became inseparable from his lenses.
Discover the work of this steadfast eyewitness through his images..
Cédrick-Isham Calvados, curious by nature, followed several avenues before seriously getting involved in his true passion, which he has now explored for over 10 years. Holding a masters in science and education, a rapper, and radio personality…it was during his stint as a freelance writer that he discovered the world of press and photojournalism. Once he decided to dedicate himself to photography, he was quickly noticed. In 2014, he was named the laureate of a contest organized by the Overseas Minister, "Women From Overseas," which led to many new projects, solo and group shows, and artistic residencies in Paris and in Cameroon. His career path also comprises an interest in film and video; he co-directed a documentary series, LABALAVI, and recently directed his second short film, Parce qu'on vient de loin.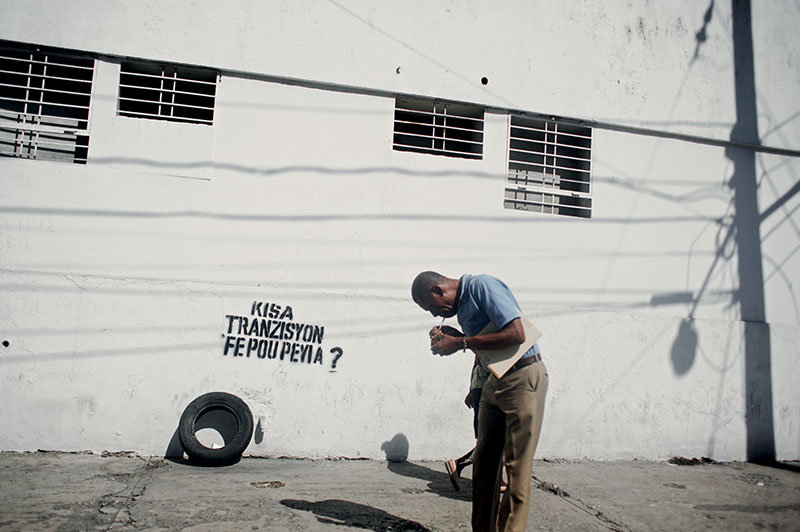 His work, resolutely artistic, is rooted in his heritage. An eyewitness to his era, he tackles themes related to Guadeloupe, the Caribbean, and overseas populations. He explains his leitmotiv in just a few words: "my desire is to avoid exoticism and the visually translate the realities of the country. Be they tragic, comic, controversial, subversive, I have trained my eye to see them from another angle, trying to understand and decode them."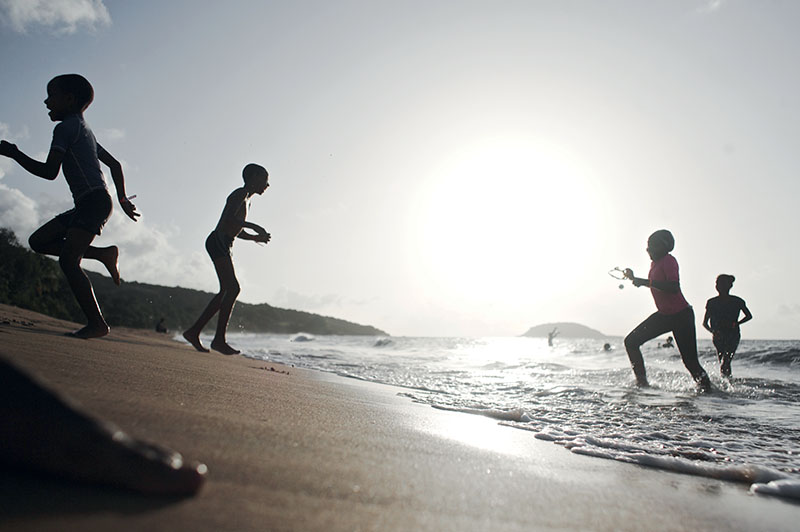 This vision has continued to assert itself over time, it also deepened his technique for portraits: a pretext for the human encounters that he values. His subjects, whether they are on the island ("Moun isidan—La Guadeloupe, mon visage" – 2013) or elsewhere ("Moun an ba la"—portraits of Guadeloupeans living in and around Paris, which is becoming a video project dedicated to the question of ultramarine identities in metropolitan France), provide him with valuable experiences, accented with deep exchanges, indicative of being rooted in one's country, and a sentiment of belonging that he seeks to retransmit with justice.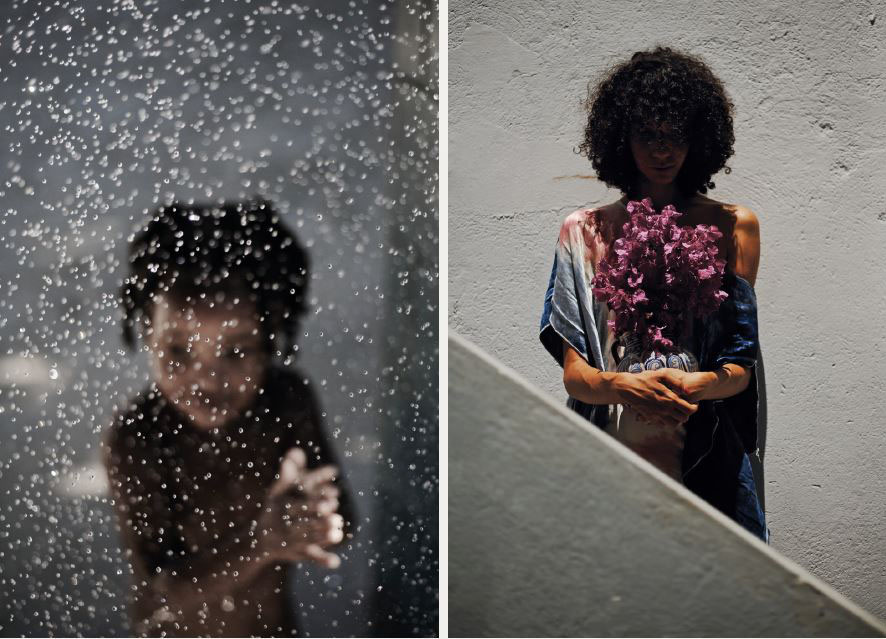 At the same time, Cédrick-Isham Calvados is following his path toward photojournalism. In 2017, when hurricanes Irma and Maria hit, he was published in prestigious press outlets such as The New York Times, Le Monde, and Le Figaro. More than just a passion, it is his deep convictions that drive him, as well as the hope that the West Indies can tell their own stories better, liberated from the extrinsic interpretations that don't serve them well.
Auteur : Mathias Flodrops
PLUS D'INFORMATIONS
https://www.cedrickisham.com
Mail : contact@cedrickisham.com Instagram : cedrick.isham