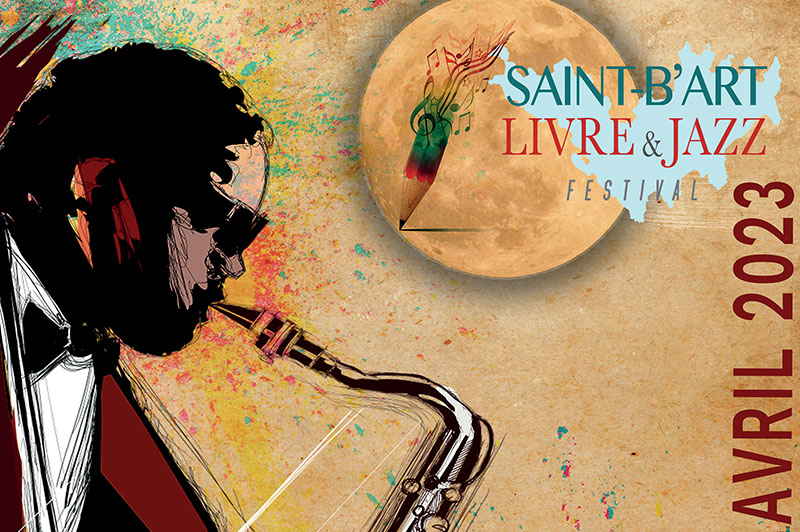 Culture Flourishes in St Barthelemy with classical music, jazz, film, and theatre.
Saint Barth may be small in size but certainly large in stature, especially when it comes to its annual panoply of festivals. Each year spotlights a variety of disciplines: a classical music festival followed by Le Printemps de la Culture, a springtime explosion of events featuring jazz, film, and theatre.
The St Barth Music Festival celebrated its 39th anniversary in January 2023. "It all began with a ti'punch," recalls festival founder Frances DeBroff. Her dream was to be in St Barth, away from her life as a violinist in Pittsburgh, PA (USA), and tend her garden on the island. She quickly discovered you need to be there every day to make a garden grow, so her attention turned to music, developing a music school for island kids, and the festival was born.
DeBroff had an ace up her sleeve: a network of excellent classical musicians she could entice to play. Her festival orchestra has developed into the world's best pick-up band, with first chairs from major symphonies playing together with only one or two rehearsals. The results are near perfection. Luckily the island's churches double as concert halls with good acoustics. Over the years, jazz, dance, and opera have been added. DeBroff remembers Russian dancer Rudolf Nureyev (he had a house on the island) watching a ballet performance, and Leonard Nimoy (Spock on the TV series Star Trek) waiting to narrate a production, eating a cheeseburger from JoJo, the local burger joint.
Jazz is the main focus of the Book & Jazz Festival, organized by Christian Hardelay and the association Saint B'Art. Three authors, myriad musicians, encounters, discussions… plus free concerts in various locations across the island, with dinner and drinks optional.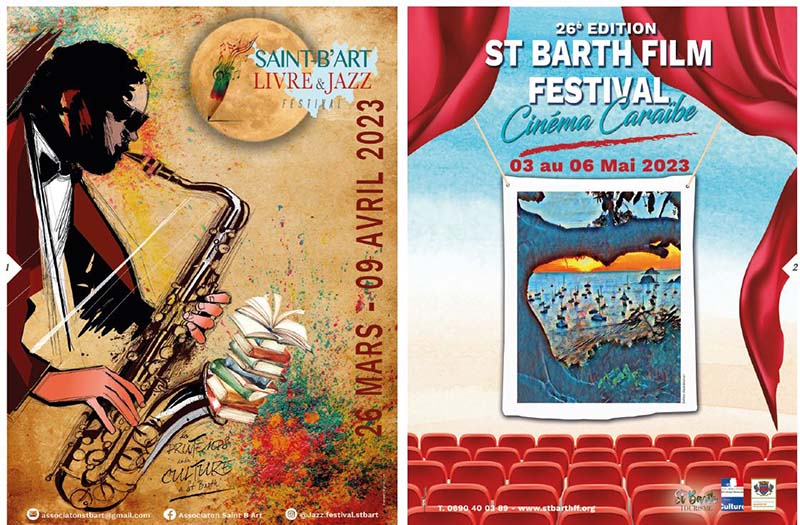 Hardelay describes the spirit of the festival: "We often realize the true value of freedom, love, or good health only when they are lost, while we tend to be like ostriches, heads in the material world, and we forget the very essence of life," he writes. "That is why for the past 20 years, the association, Saint-B'Art, has engaged the passion, imagination, and courage of all of its volunteers to create cultural activities that every resident of Saint Barthélemy can attend, and be nourished by the cultural diversity that shakes up and feeds our souls."
Films unspool at the St Barth Film Festival, founded in 1996, to accent Caribbean Cinema. "The festival is one of the few crossroads for Caribbean filmmakers to meet with their colleagues and exchange ideas. This unique forum appeals to those who do not often have the opportunity to discuss their work in an informal festival setting such as St. Barth," says festival co-founder Joshua Harrison.
All screenings are free to attract the largest audience possible and promote Caribbean cinema… under the stars, on a former tennis court, the dock, or even the beach. School visits, public debates, and round tables add to the appeal of this modest, yet intellectually challenging event organized by the association Ciné Saint Barth.
Nadège Emmanuelian is the driving force of the St Barth Theatre Festival since it was founded 20 years ago by the association SB Artists. The program ranges from performances by local actors to those from Paris and elsewhere, in a small theatre in the heart of the portside town of Gustavia.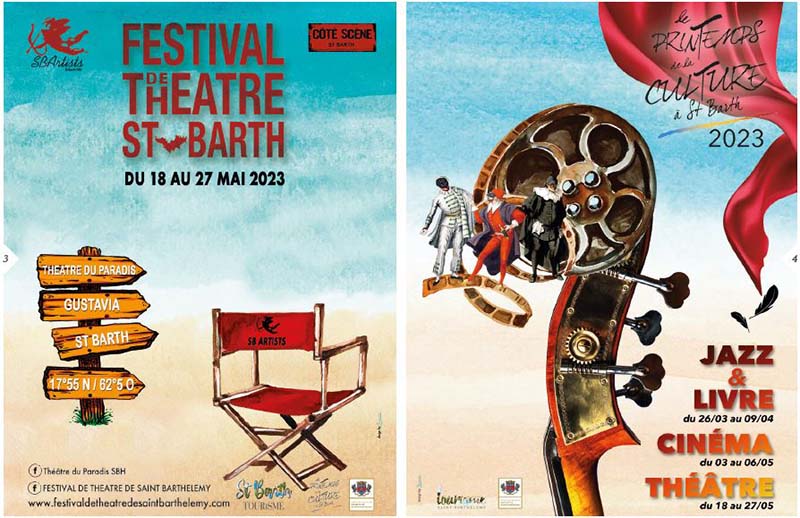 "Actress, director, theatre and singing teacher in Paris, I first set foot in St Barth in 1997, and was able to continue my profession a few months later," notes Emmanuelian. "For me, theatre quickly become a mission; it gave sense to my life from an early age. It's a precious tool, that helps us think, question, transform. In our democracy, its presence is essential and even more so today as the next generation are the "actors" in the world of tomorrow. "
The festive spirit of these events spills over into the visual arts as well, with the association Artists Of St Barth producing Art Parties, Art Weeks, and a Photo Festival. The painters, sculptors, and photographers join the actors, musicians, dancers, and filmmakers in celebrating the magical light, dynamic energy, and exceptional lifestyle of Saint Barthelemy.
Auteur : Ellen Lampert-Gréaux