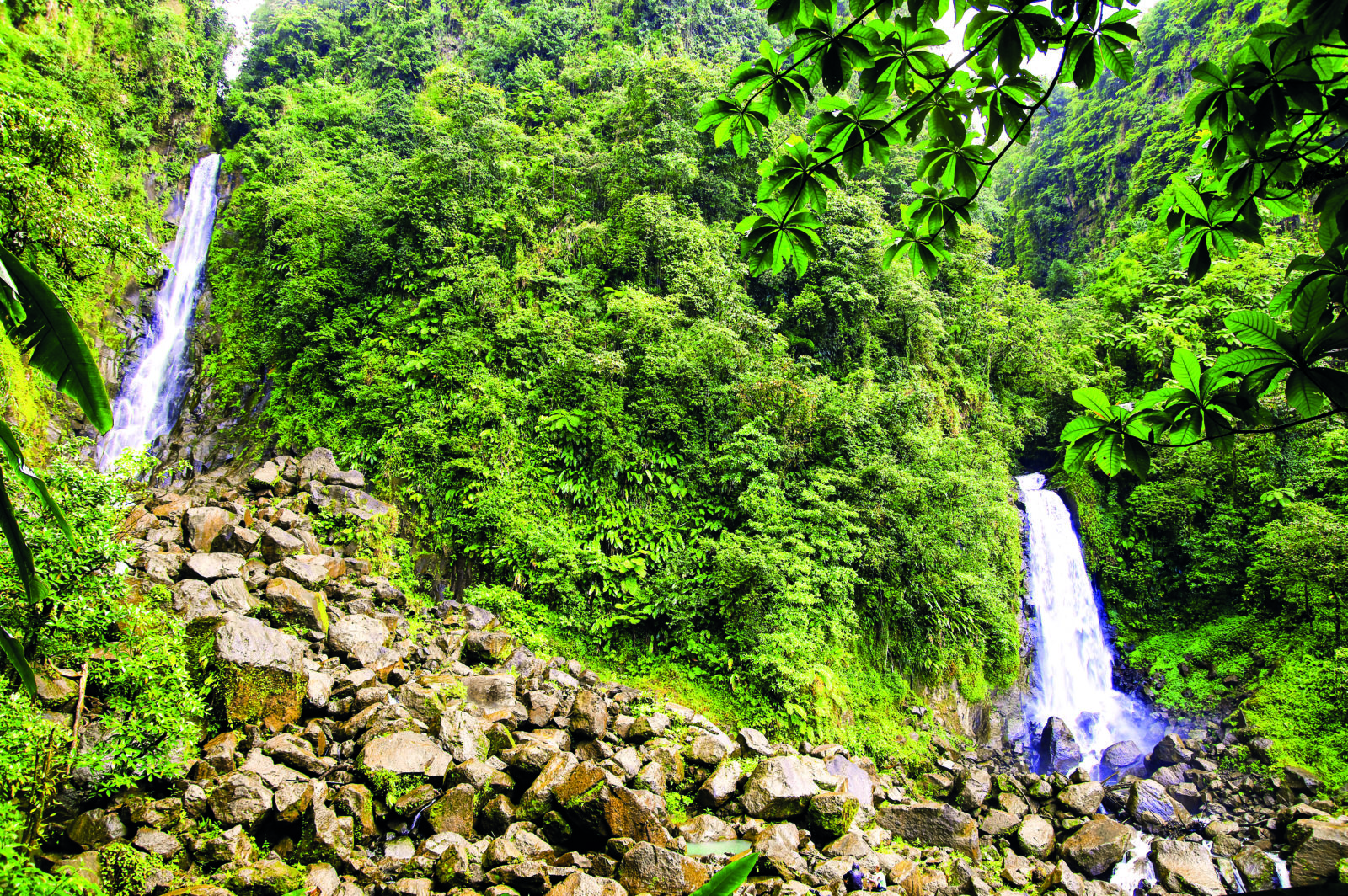 More than twenty years ago, Morne Trois Pitons National Park was listed as
a UNESCO World Heritage Site. The United Nations Educational, Scientific and Cultural Organization has since recognized that it has "outstanding universal value."
Getting there takes us back millennia. Morne Trois Pitons National Park, Dominica's backbone, is home to one of the few intact forest areas in the Caribbean islands. It shelters many, sometimes rare, species of birds, such as the imperial parrot or the red-necked parrot, native to the island. Between spectacular summits and shimmering forests, the rivers flow, refreshing, giving birth to splendid hiking paths, bordered by incredibly large ferns.
Gems are to be found in the heart of the Park: Emerald Pool, the natural swimming pool renewed by Middleham Falls, Freshwater Lake, Middleham Falls or Boiling Lake. The latter is the "second bubbling lake in the world by its size", as the tourist office of the island emphasizes. It drains into Victoria Falls and White River at Delices, on the southeastern coast of the island. Another must: Titou Gorge where a scene from the "Pirates of the Caribbean" saga was shot.
Le Morne Trois Pitons, one of the park's 5 volcanoes, is its great treasure. It rises to 1342 meters. Fumaroles, hot springs, freshwater or bubbling lakes and volcanoes enhance this 7,000 hectare site. According to UNESCO, this is "the richest biological diversity in the Lesser Antilles", making Morne Trois Pitons National Park "a rare combination of World Heritage features".
TO DISCOVER THE DOMINICA:
HTTPS://DISCOVERDOMINICA.COM/FR
Author : Agnès Monlouis-Félicité