The Islands of Guadeloupe Tourist Board's new spearhead was presented in June: a new modern website, more suitable to visitors' needs and desires, part of a thorough initiative to attract travellers and support professionals.
DIGITAL ATTRACTIVENESS ~ "Our brand-new smart platform, with better design and style, intends to adapt to its users' behavior and requirements", explains the Islands of Guadeloupe Tourist Board at a press conference for the launching of its new lesilesdeguadeloupewebsite.com website. By closely watching the browsing behavior of some 3 million Internet users who have visited its website, the Tourist Board noticed the following: "Internet users increasingly want to shape their stays exactly according to their wishes; this trend has become stronger due to the health crisis." To meet these expectations, the Board has redesigned its digital policy to deliver "the right information at the right time." The first step in this transformation strategy is the platform's partial graphic redesign. The goal is to build a "smart" home page presenting content to Internet users according to their geographic origins, preferences and the maturity of their travel plans.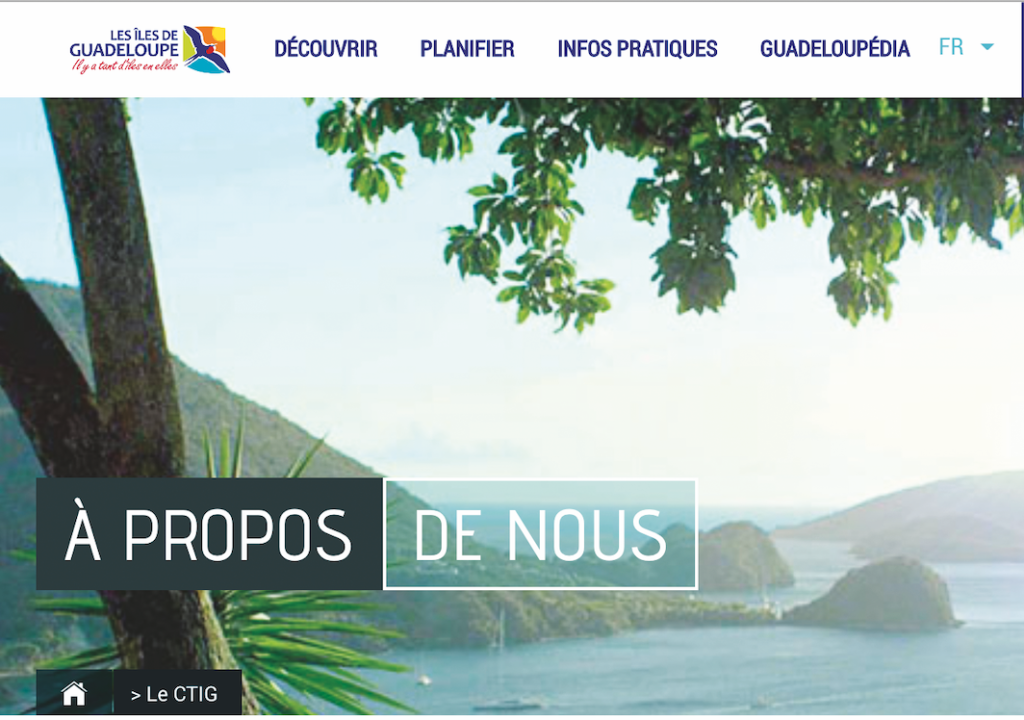 SPECIAL OFFERS AND GOOD DEALS ~ Another modification is the accommodation page with better classification or labeling of businesses. According to the Board, "this is a visible sign of a qualitative. change in the archipelago's offering." The page is fair to all, guaranteeing the same exposure to all professionals through a system of random display of all offers. It shows 631 accommodations, or more than 1 0 , 0 0 0 rooms, 284 re s t a u r a n t s and 571 activities. Beyond accommodation, all professionals registered with the Tourist Board can post their promotional offers in real time, both in terms of rates and services. The offer is broad, multi-sector and also multi- site: an interactive map allows users to better anticipate and thus imagine and organize their trips. The site offers a true immersive experience throughout the archipelago. Visitors can discover endless possibilities of journeys, activities or sites to explore. At the same time, the Guadeloupedia encyclopedia, with its 20,000 readers, boosts the imagination and travelling possibilities. Soon, a virtual assistant and a new loyalty program should improve this digital experience even more.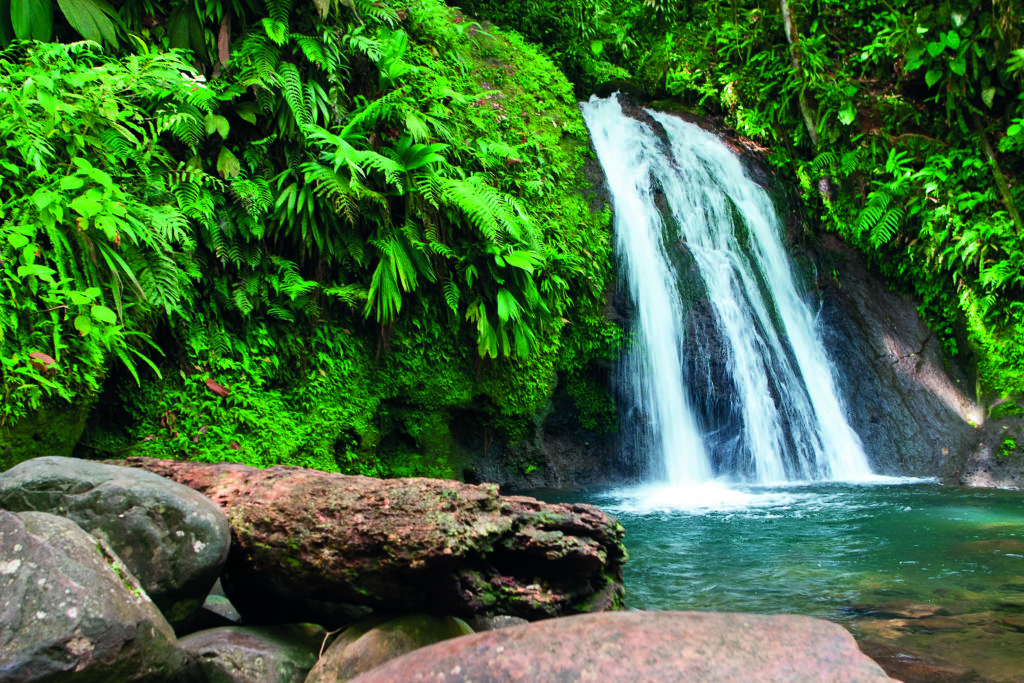 INVITING TO A VIRTUAL WORLD FOR REAL STAYS ~ "The previous version of the website already had more than a million page views per year", says the Islands of Guadeloupe Tourist Board. "We anticipate that this new version will attract many more visitors." The Board is making it real, in particular by setting up a massive communication campaign with 300,000 postcards sent in July to Guadeloupe and Martinique residents. "Not only are they attractive, but they also include a QR code allowing you to access the platform directly", says Willy Rosier, Director of the Islands of Guadeloupe Tourist Board. "They will find inspirational contents giving them ideas and guiding their choices and desires to discover culture, landscapes, gastronomy, beaches…" The idea is also to attract more and more influencers who will present the destination's charm on social networks: it is a breeding ground for the Board which can already boast more than half a million followers.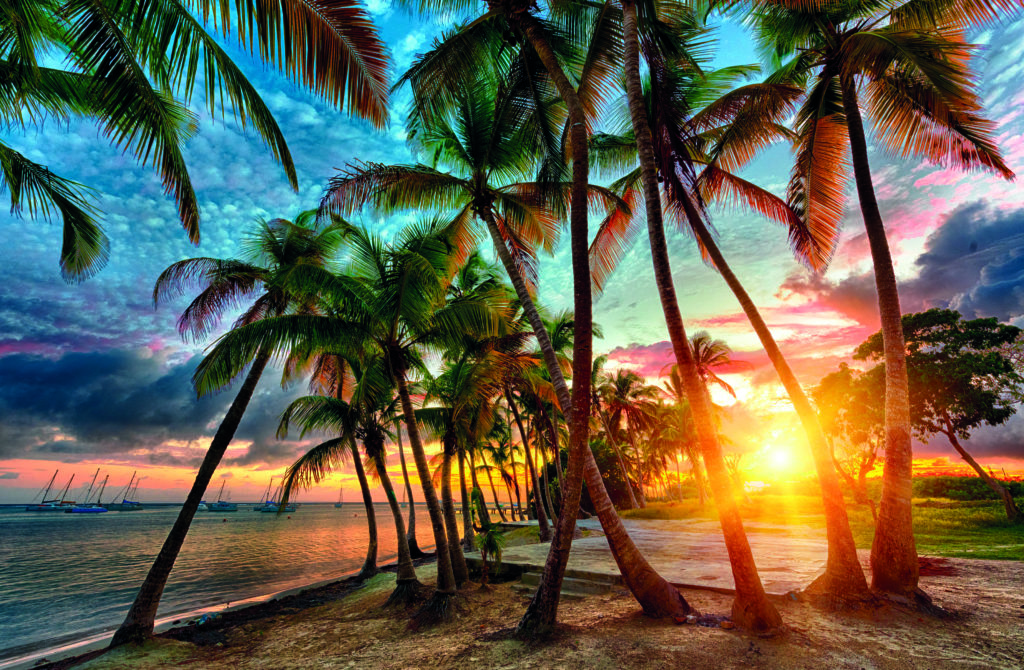 LOCAL ACTORS' COMMUNICATION ~ This campaign relies on another major innovation: the Islands of Guadeloupe Tourist Board announced its support for the communication actions of local professionals during the summer holidays: "Where a professional puts 1 euro to promote their business, whatever the activity, the Board will also contribute 1 euro ", the Director announces. "It is about ensuring that their communication is more efficient, that the results are more substantial and that there are more tourists and therefore customers, so that recovery takes place quickly." Financial support for actors, digital renewal, enhancing territories and winning travelers' hearts: the 5 Guadeloupe islands intend to seduce and keep their position as a flagship destination. Among all French regions, the archipelago is now ranked in the top 10 destinations by the social media barometer of the agency "We Like Travel".
CHECK OUT THE WEBSITE: