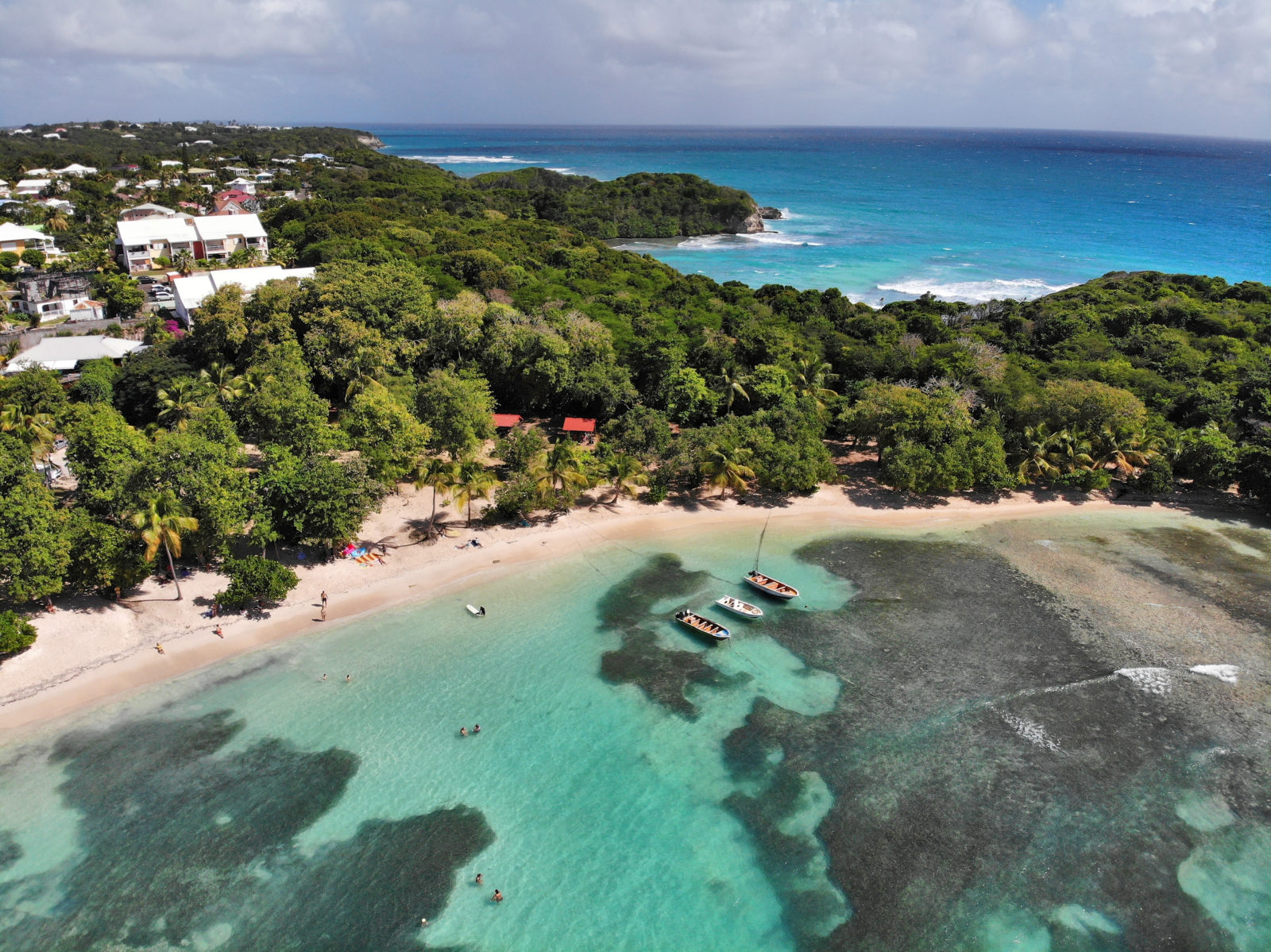 In the South of Guadeloupe, Petit Havre beach is a cocoon of golden sand ringed by sky blue water. In the early morning, it is ideal for meditation and during the day it becomes the perfect place for family get togethers.
This pretty, peaceful and picturesque stopover is nestled in Mare-Gaillard on the road to Sainte-Anne. Petit-Havre beach attracts all kinds of people: couples, families, snorkelers and fishermen. Their small boats bring an authentic character to the site. Hikers also enjoy it since there is a path starting from the beach. Following the markings, it leads to a scenic view over the sea, and then to Anse à Jacques.
But before going any further, let's take advantage of Petit Havre, which, lined with golden sand, is considered one of the prettiest beaches in the town of Gosier. Safe and sheltered, its waters are calm, offering reassuring swimming to children. The place ha picnic tables. There are a few open shelters so you can stay in the shade, provided you are an early bird. Moreover, at dawn you can truly relax and recharge your batteries, as nature reveals its serenity. In these moments, Petit Havre beach is indeed a peaceful haven.