If you are one of those who cannot really tell a stalactite from a stalagmite, please let us take you to the "Harisson's Cave" – one of the Caribbean best kept secrets nested at the heart of the Barbadian ground.
ASTONISHING ~ Barbados… a name whose mere mention sounds like an invitation to travel. If you close your eyes, you are probably transported immediately to an immaculate white sandy beach, with a 27 ° C turquoise water licking your feet. For others, what will first come to mind is the frenzy of a Soca music tune. Or the colorful feathers of the thousands of "carnivalists" from all over the Caribbean and beyond who come every year to celebrate Crop Over, on the 1st Monday of August. Some will even imagine seeing Rihanna – the most famous ambassador of this enchanting island –
moving her hips to the rhythm… But what remains rather unknown is that this 431
km2 coral formation located on the Eastern outskirt of the Caribbean hides an inner geological curiosity which, by itself, is worth the trip. So, let's embark on a little train that will take us on a journey to discover one of the most beautiful treasures of the Caribbean: Harrison's Cave – named after a former owner of the lands on the surface.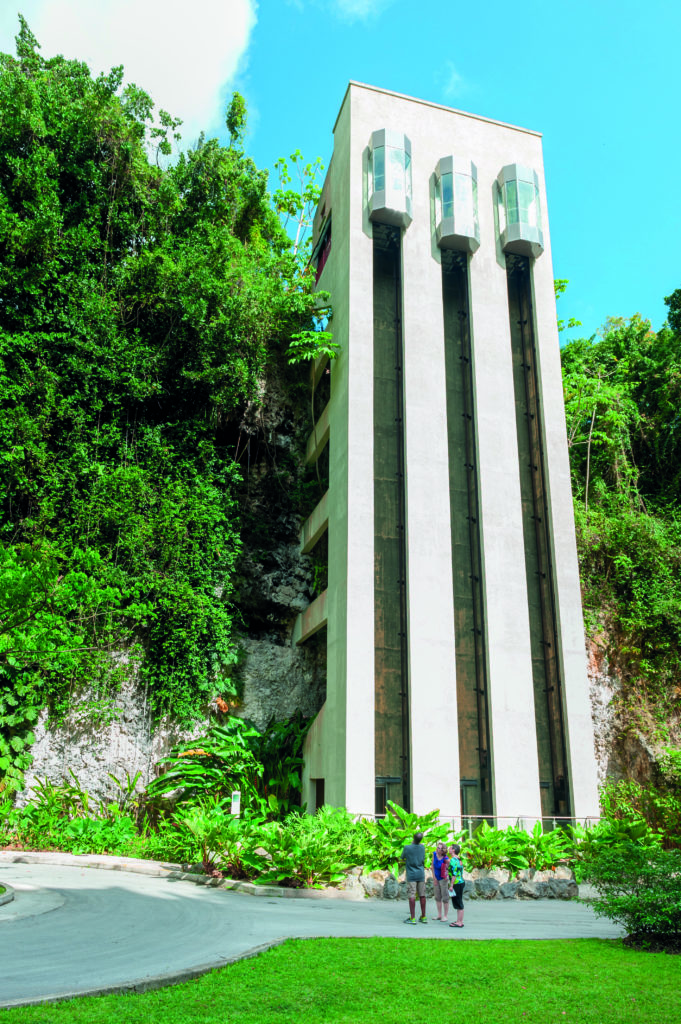 SPECTACULAR HARMONY ~ Here, we are 210 meters below sea level, right at the heart of Barbados. As we sink in, a network of natural galleries carved into the rock by the erosion, reveal themselves before our astonished eyes, like a myriad of small yet majestic cathedrals. Melodious streams meander through the cavities. They meet in some places to form small pools of crystal clear water with emerald reflections.
Drop by drop, over the millennia, that same water has been responsible for the formation of thousands of stalagmites. They seem to gush from the earth to join the stalactites suspended from the ceiling above our heads. Sometimes the two limestone lovers end up meeting to form sumptuous pillars.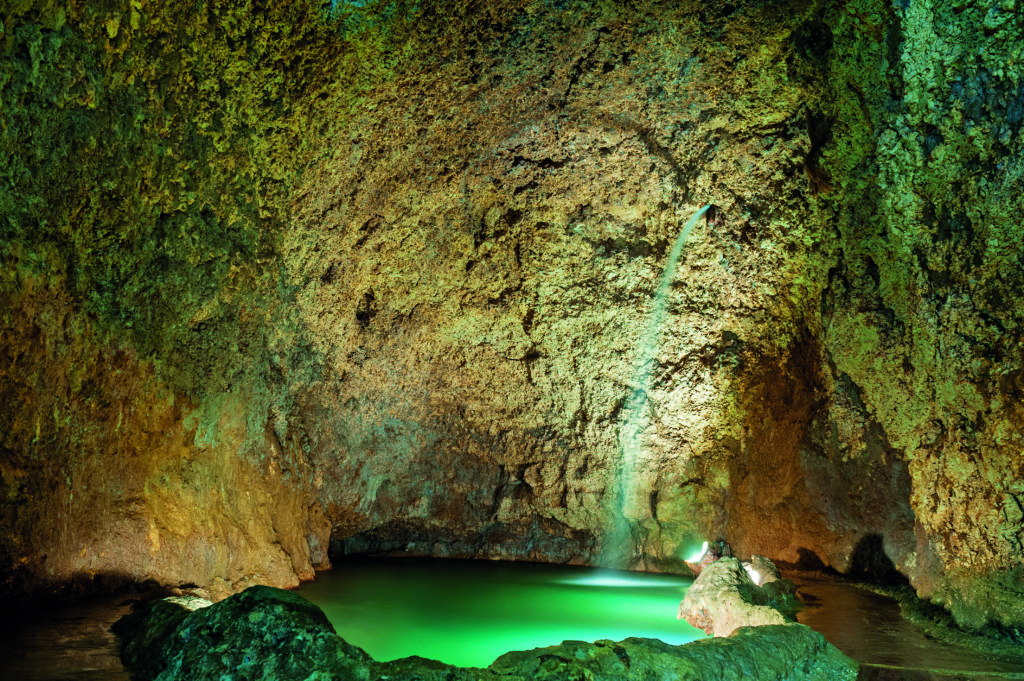 UNMISSABLE EXPLORATION ~ The guide invites us to get off the train for a few minutes and take a closer look at this buried world which was revealed to the general public only fifty years ago. Although the first mentions of the caves can be traced back to 1795, they were only rediscovered in the 70s by a team of international and Barbadian speleologists. A few years later, the site benefited from a development program run by the government, whose clear intention was to make Harrison's Cave one of the country's top tourist attractions. The visit of the museum and the Caves is 3 hours long – which go by fast as they are punctuated with humorous anecdotes from the tour guides.
INFO:
https://www.visitbarbados.com
Author: Edgar Parfait